Juniors campaign for Leadership Council
Hang on for a minute...we're trying to find some more stories you might like.
Many juniors are currently in the midst of campaigning for the Leadership Council Staff for the 2018-2019 school year. Leadership Council is a group of seniors who are elected by their peers for office. They organize student led events such as movie nights, the back to school bash, dances and more. There are eight different positions, Student Body President, Vice-President, Secretary, Treasurer, Class President, Vice-President, Secretary, and Treasurer.
There are twenty-two students running for the 2018-2019 school year Leadership Council. This council will suggest ideas for the student body and lead events throughout the year.
A few students currently running, spoke on their vision for the next year. To hear from all runners, their campaigns can be found throughout campus.
"[I would try to change] how the student body gets excited for school events and games. The student section needs some work," said junior Mary Evelyn McPherson, Senior Class Secretary candidate.
If selected, McPherson would dedicated her time and resources to creating more spirit amongst the student body, while helping out with the student section during school games.
All those running have a vision for what they would do if they won. Some have had this vision since first becoming a Northlake student.
"It was a goal I set when I first came to Northlake and it would be absolutely amazing to finally get the opportunity to accomplish it," said KeraGrace Watts,  Student Body Vice-President candidate.
Watts is on her last leg to accomplish her goal she set when she first got to Northlake, and she hopes to start her last year of high school on a high note by being a part of Leadership Council.
"I would try and get more student to run events, things like movie nights and such, but make them cheaper and more affordable," said junior Jeana Bellan, Student Body President candidate. "I'd want to try and get more field trips for classes, but also more upper school activities that 9th-12th grade can do together, like bringing back the Northlake Olympics and Homecoming Week."
Bellan has plans to not only bond the older and younger students more, but to change some things about pep rallies, prom week, and more. If selected, she plans making the upper school a more fun place to hangout with friends and get to know others in the lower and upper grades.
"I want to try and get us to be able to wear sweatpants on exam days," said Bellan.
Although each individual has unique ideas they plan to bring to the table, some candidates have acknowledged that no matter who wins, the Leadership Council will lead well.
"Honestly, winning Student Body Vice-President would mean the world," said junior Ashley Whelan, Student Body Vice-President candidate. "I'm ready to work really hard for our student body and take their ideas into account when planning student events and activities, but, I also know the next year is gonna be so fun regardless of who wins because our class is amazing."
Overall, there are many candidates running for Leadership Council positions including the following: Jeana Bellan, Abby Cramond, Ashley Whelan, KeraGrace Watts, Luke Smithson, Molly Ehrhardt, Caroline Elizey, Allie Moyer, Harry Fontenot, Christine Lirette, Mia Chiota, Declan Lockwood, Kailyn Smith, Emily Craig, Kathryn Broussard, Justus Windom, Courtney Mongrue, Mary Evelyn Mcpherson, Garrett Acosta, Abbi Vega, Lauren Theobald, and Olivia King.
Posters can be found for each around the halls as each individual campaigns a win.
Voting will be held May 7 through a survey, which will be sent out.
About the Writer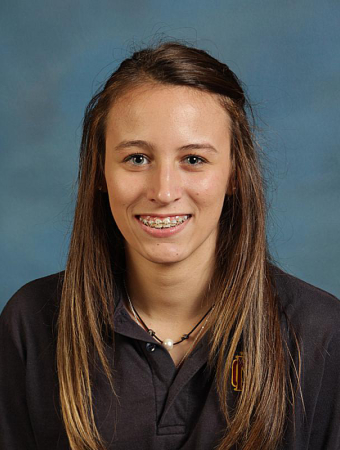 Brittney Madona, Staff Reporter
Brittney Madona is a senior at Northlake Christian School. She has love for photography. She is very friendly once you get to know her, but shy at first....