Winter Dance canceled despite original positive response
Hang on for a minute...we're trying to find some more stories you might like.
Excitement was abuzz for the Northlake Christian Leadership Council when their idea for a supplemental formal, the Winter Dance, was approved. They would soon find out that the long hours of planning, and the manpower spent decorating for the upcoming event would be nullified without the approval of nearly 50 students. A survey was sent to the student body, and the council waited in anticipation for the 50 votes of approval, but unfortunately the responses were slow going, and the event was cancelled.
"I was kind of sad that [the Winter Dance] got canceled, mainly because Leadership Council felt like the student body wanted another dance, but unfortunately some logistics didn't work out, so we couldn't host it," Student Body Secretary Abigail Mclain noted on the subject.
The Dance was scheduled for Feb. 3, the same date as a popular parade.
"I think a lot of it had to do with timing, it was during mardi gras season, and I guess we didn't realize it was going to be on a parade night at first," said McClain. "It was kind of a bummer to be honest, all of Leadership Council was excited to have something besides homecoming and prom."
Despite original enthusiasm from students for the dance, canceling the event became the proper choice due to not only the parade, but the negative response to the dance dress code.
"Honestly it was a little embarrassing that we had to cancel. After feedback from many students, we came to the conclusion that a dance was the right choice, and due to a parade on the same night along with a dress code some found unappealing, we were unable to throw the dance," Student Body Treasurer Taylor Bourgeois states.
The dress code for the dance was semi-formal, and after later discussion with many students, Leadership council had decided that a strictly formal event would have been better received, "'We spent a lot of time planning and working on it, and it's disappointing for it to result as a failure," said Bourgeois.
Although this event did not pan out for the Leadership Council, through the back-to-school bash and Homecoming, Northlake students have seen many well planned and executed events through the Leadership Council.
About the Writer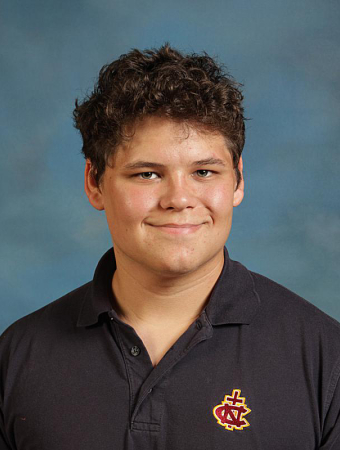 Thomas Morton, Staff Reporter
Thomas Morton is the webmaster and a student author of The Growl. He is a member of the football team and powerlifting team, as well as an officer for...