Where will they go next? The next step for seniors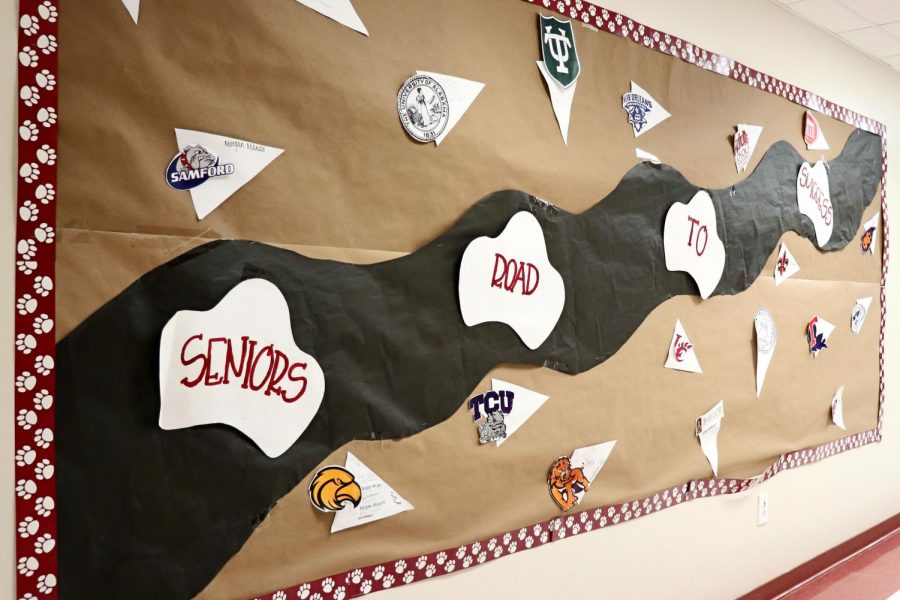 Brittney Madona, Staff Reporter
January 25, 2018
As senior year ends, everyone is beginning a new chapter in life, whether it be to college, military, or the workforce. Many students in Class of 2018 have some hard choices to make in the next couple of months to find out where they will be next year, especially for the many who have multiple options in front of them.
"[I have been accepted to] Mississippi State, Baylor, South Alabama, LA Tech, Ole Miss, LSU, and Auburn," said a first year senior Jordan Hymel.
As Hymel was accepted to seven different colleges, she is soon going to have to choose which college to go to next year.
Another senior, Morgan Marullo, has some difficult choices to make with the colleges she has been accepted to as well. Seniors have to decide what college they want to go to, what they want to major in, and if they want to stay close to home or move far away–a challenging decision as it means leaving the place where they made many childhood and high school memories.
"I've been accepted to Baylor, Samford, Mississippi College, Millsaps, Spring Hill, and University of Southern Mississippi" said Marullo.
Cassidy Cunningham, senior class president says that she has been accepted to three colleges, but her choice of which college she wants to go to is obvious. The University of Southern Mississippi has had Cassidy's heart since the first time she toured the college. That is where she will be attending next year.
"I have been accepted to University of Southern Mississippi, LSU, and ULL," states Cunningham.
As many of the seniors go their own way, they may forget about one another, but the memories high school has given to each and every one of the seniors will, for sure, last a lifetime.