Junior-Senior retreat shows vision of new administration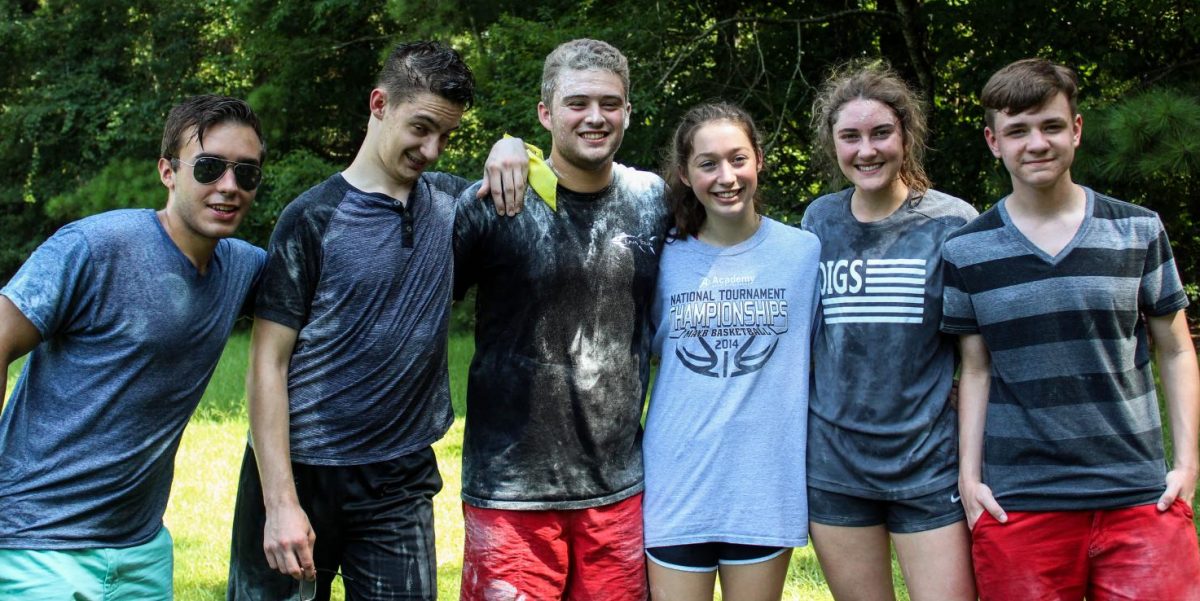 Thomas Morton, Staff Reporter and Web Master
September 21, 2017
For Northlake Christian School's Junior and Senior class, this year's retreat was more than just a time to bond.
There were high expectations throughout the school as students loaded onto buses heading towards Twin Lakes Camp, Miss. on Aug. 18. This retreat would mark the attitude for the rest of the year, not only for the returning students, but the administration as well. With an entirely new administrative staff, and students who did not know what to expect, the school presented the students with a polished and fun retreat they will not soon forget.
"I was very pleased with the Junior-Senior Retreat this year," said the Northlake Upper School Principal Jenni Vega. "The unity between the classes, fun activities, powerful worship and solid teaching made for a memorable and potentially life-changing experience for many students."
This retreat marks Vega's official transition as the Upper School Principal in some ways.
"This year, I have had the opportunity to 'come home' to the Upper School, and my prayer is that students will have an authentic life-changing experience in their relationship with Jesus. I pray that the things we are doing at school will help achieve that goal," said Vega.
Pastor Shane, a former pastor at First Baptist of Covington, and Shawn Englert, a former Northlake teacher, hosted multiple chapel sessions throughout the day; their central theme was the search to find purpose in God's world and leadership. Each session required the students to fill out a booklet given to them near the beginning, and at the end of the final session, students were required to fill out their roles on painted boxes.
"I think the retreat went really well," Student Body President and senior Morgan Marullo said. "Leadership Council had so much fun planning some of the events and being with our friends and classmates. I think the Lord really worked in both classes during the weekend at retreat."
"I thought retreat was a blessing, the praise and worship was amazing, just a great Christian atmosphere," another senior Josh Holloway said.
Although many students enjoyed the retreat, some students observed areas of improvement for next year's retreat.
"The activities on the grounds were very fun, but the overall retreat experience could be improved by fewer sessions," junior Kathryn Broussard said.
According to senior, Jeremy Celino, more free time and better food would have improved the retreat.
In the end, the students were able to bond with each other and form new relationships.