Northlake Christian Celebrates 40 Years
Hang on for a minute...we're trying to find some more stories you might like.
Northlake Christian School has stood the test of time by serving the Lord and its community for the past 40 years. In the Bible, 40 years symbolizes a time of trials and testing.
"The faithfulness of people to sticking to our mission is key to being successful for such a long time," Northlake Christian School Headmaster Monty Fontenot said.
Even though the facilities and technology have changed, many things about the school remain. Northlake's mission has stayed the same since 1978: to produce students who love the Lord, love themselves and grow in knowledge in order to serve God wherever they may go. They prepare students to face the world head on.

"I believe God started this school. The Holy Spirit put it on the hearts of the founders to start a Christian school," Fontenot said.
In the 1970s, The Covington area experienced a spiritual change. Many people began to desperately search and pray for Christian schools in the area. According to Fontenot, most schools at the time were secular and supportive of the worldview. Northlake was an answer to prayer for those people.
Meeting the needs of its community, Northlake offered a judgment free Christian environment along with a strong biblical foundation for students ages six weeks old through high school seniors.
Typewriter turned computer teacher Marlene Flot has been at Northlake for the past 40 years and has witnessed the growth of the school firsthand.
"The idea of the Christian atmosphere, to be able to work with a group of Christians, and to be able to be free to share Christ with the students and their parents has been a tremendous blessing," Flot said.
Northlake's Administrative Assistant Myra Catledge has also been a faithful employee of Northlake since the school began in 1978. She has been able to see generations of students pass through and grow in their relationships with the Lord.
"Forty years means a blessing to me," Catledge said. "Seeing these students, teachers, principals, and headmasters pass through. That's the joy of it all."
According to Northlake Christian Administration, they have served the community for 40 years, and they hope to serve 40 more.
Originally published in The Times Picayune
About the Writer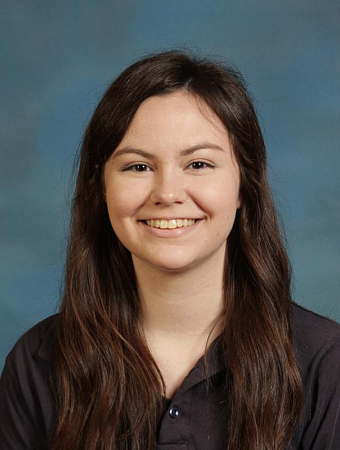 Gabby Messina, Staff Writer and Times Picayune Correspondent
Gabby Messina is a senior at Northlake Christian School. She has attended Northlake since ninth grade, and has
been blessed to be able to pursue her passions...