Dressing Down for Dorian
Payton Humes
September 19, 2019
On September 1st, 2,500 people in the Bahamas went missing.
When Hurricane Dorian hit the Bahamas no one was prepared. This disaster destroyed 60% of homes, leaving about 70,000 people homeless. At least 50 people were confirmed dead.
Tens of thousands of people are in need of urgent relief.
An organization called Samaritan's Purse is helping the victims in the Bahamas. Dallas West, a senior at NCS, has worked with this organization before and he had the idea to have a dress down day to raise money to donate towards relief.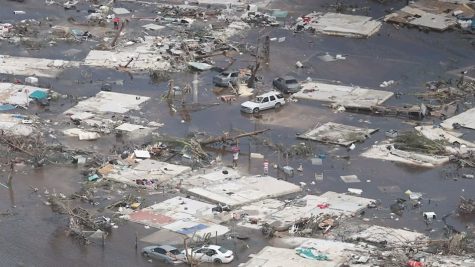 He stated, "These people don't have the same national help that Americans do, and I've seen the work Samaritan's Purse does, firsthand. I knew that they would do a good job, and I also knew the money would be used for the right reasons."
So what is this organization? Inspired by the story of the Good Samaritan (Luke 10:30-37), Samaritan's Purse comes from the idea that God's desire is for us to help those in desperate need wherever we find them. They are a nondenominational, Christian organization that provides spiritual and physical aid to hurting people around the world. Samaritan's Purse has helped victims of natural disasters, poverty, war, disease, and famine. The organization serves the Church worldwide to promote the Gospel of the Lord Jesus Christ.
In my opinion, the dress down day was extremely successful, with about 80% of students participating. Over $1,500 was raised by Northlake Christian students, but what will our money do?
The Samaritan's Purse is now operating an Emergency Field Hospital in Grand Bahama. The foundation is also sending tons of emergency supplies, such as heavy-duty plastic shelters and water filters, so our money may go towards the purchase of these supplies and the transportation of these items.
The victims of hurricane Dorian may never know our names, or that we gave a dollar, but through the generosity of this school, they will know a little bit of relief.