Are Live Action Movies a New Disney for a New Generation?
Payton Humes, Staff Reporter
September 5, 2019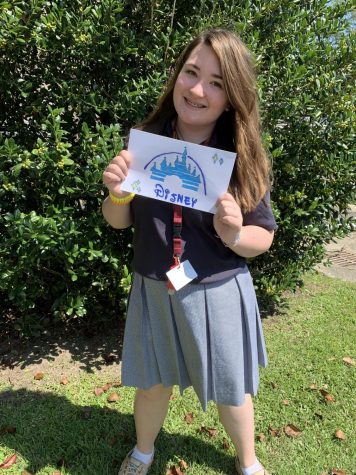 Since 2010 Disney has made seven live action remakes of original Disney movies, with the intention of creating more.
Overall, movies such as Mary Poppins, Aladdin, and The Jungle Book have grossed over $7 billion worldwide. The question is: is this another money making scheme or is this Disney for a new generation?
For example, Beauty and the Beast (2017) made $1.26 billion worldwide, according to The New York Times. Rotten Tomatoes, the popular entertainment rating website, reported an audience score of 80%.
What does Northlake Christian think? I decided to interview the NCS freshman and sophomores to find out.
I interviewed 10 people. These were their opinions on Disney live-action remakes:
· 3 sophomores and 1 freshman said they do like Disney live-action remakes
· 3 sophomores and 1 freshman said they do not like Disney live-action remakes
· 2 sophomores (1 being myself) and 1 freshman said they both like and dislike the Disney live-action remakes
Sarah, a freshman at NCS, who does like Disney live action remakes said "They are fun to watch because they remind you of your childhood and they introduce the movies to the younger children."
One sophomore, Chloe, who does not like these remakes said: "I do not like that Disney is making live action movies based off of the animated ones that we've already watched. I want something new from Disney, such as a new princess or prince instead of remaking the movies that most have already seen."
What is my point of view?
I believe the movies can be good because the younger children can watch the movies that we grew up with. New editing and film techniques allow for a generation of "digital children" to view the Disney's stories in formats they already know.
That being said, I also believe that these movies are somewhat unnecessary. If Disney is doing it for the younger children than the older generations will get the same movies we've watched multiple times before.
There is no new creativity. Is Disney's creativity stunted? Furthermore, the money that Disney is spending to produce these remakes could be spent on new Disney characters, which could please new and old generations.
Another factor for me is that the soundtracks to the remakes are not as good as the originals. When watching the remakes, I tend to find myself comparing the songs to the originals.
Now that you know what the freshman and sophomores at Northlake Christian think, what is your opinion? Are the Disney live-action remakes a new Disney for a new generation?