Student's home becomes popular light-viewing location for the holidays
Hang on for a minute...we're trying to find some more stories you might like.
As Christmas approaches, many families deck their homes in Christmas lights and decorations to embrace the Christmas spirit and season. While the level of decorations vary from house to house, it has become a tradition for many to drive around neighborhoods to look at Christmas lights and decorations. Senior Kaci Vojtaskovic's home has become a popular stop for Christmas-light viewing.
It all started when Vojtaskovic was around seven years old when her mom and step-dad started putting out lights and having a Christmas party every year.
"It all kind of escalated since then," Vojtaskovic said.
Vojtaskovic's family has been decorating their home for 11 years now. Compared to lights worthy of Celebration in the Oaks, their home is decked in extravagant lights, setups, and blowups. The blow-ups are Vojtaskovic's favorite part of the entire set up at her house and her family gets new ones every year.
The set up of this winter wonderland takes time. While the Vojtaskovic's begin decorating at different times every year, they often start early.
"This year we started the week before Halloween, but we normally start in October or November," she explained.
Families often stop of Vojtaskovic's home to view the lights.
"We do get a lot of people who go down our street. The kids will come in, and they'll play around with all the blow-ups. People will say it's amazing, or they like the wonder of it, they think it's like a Christmas wonderland," said Vojtaskovic.
Coming home to a Christmas wonderland has impacted Vojtaskovic's holiday experience as she is constantly surrounded by festive lights.
"I can't listen to Christmas music all the time anymore because that's all I listen to, but I like it. I think it's fun to come home to Christmas lights every night," she mentioned.
As for a number of how many lights there are, Vojtaskovic says she is not exactly sure, but she knows there are at least well over a thousand packs of lights used.
About the Writer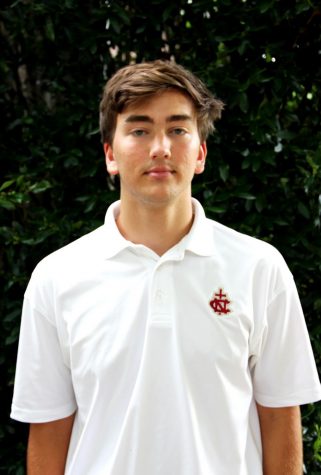 Colton Leggett, Reporter
Colton Leggett is a junior at Northlake Christian School and is a member of the football team. This is his second year writing for The Growl. His main...