Varsity soccer to kick off season
Hang on for a minute...we're trying to find some more stories you might like.
The girls and boys Varsity soccer teams at Northlake Christian School are looking forward to starting off the 2018-2019 season strong. Boys head coach Nick Chetta and girls head coach Amber Gross have high expectations for their teams this year.
"I'm confident both teams will have good years this year. The boys have been blessed to be in six championships in eight seasons," said Chetta. "The girls had a successful season last year and should be primed for probably their best season in the programs history. I really think this team can win it all."
Most of last years' players have been playing on club teams through the year. This has helped them to prepare for the upcoming season by training, conditioning, and practicing when not playing for the school team. However, when the season begins, Chetta says he expects every player to work their hardest, including those who are new.
"[Right now] we are resting due to the majority of players coming from their club teams. We will start practicing next week, but will be going hard for the rest of the year," said Chetta.
Physical conditioning will not be the only way that the team trains for the season. Much of the work done to prepare everyone involves strengthening relationships between team members and learning to trust everyone else.
"We plan on doing a lot of team building exercises to help strengthen the team chemistry, which will benefit us greatly on the field," said girls captain Malia Cazalot. "I'm excited to get back into the swing of things and really start training for this upcoming season."
The family-like relationships between members is often the thing that most of the players are looking forward to.
"I like just being someone who my teammates can come talk to or just being a good leader. It's super fun and exciting on game days getting the team hyped," said girls captain Emma Robison.
Overall, the team is excited to begin preparing for the upcoming season. Chetta recognized his team to have great skill which can take them far.
"We have great talents like Luke, Garret, Jace, Ian, with a dynamic striker in Titus. I also think we have the best keeper in the state, in Justus. Girls will be a strong team all throughout," said Chetta. "I truly don't see a weakness in this group. They added a striker in Sydney, plus a strong midfield with Malia, Emma, Katherine and Kara. Hannah Boren should lead them from the back which is exciting to me. Abby Davis has been the keeper for a few years so I expect big things from her."
Skills, confidence, and experience are high this year among players, fans, and coaches. The girls first game will take place Nov. 27 against Riverdale. The boys first game will take place Nov. 27 against Zachary.
About the Writer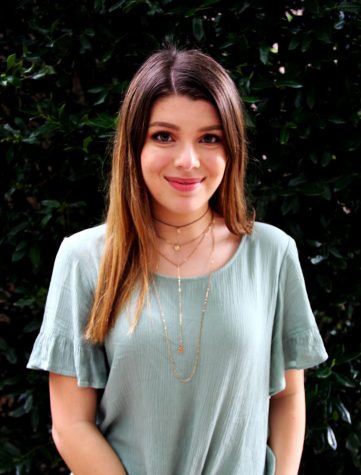 Abbey Long, Reporter
Abbey Long is a junior at Northlake Christian School. This is currently her first year on The Growl staff.