Northlake student and alumnus make way to World Powerlifting Championship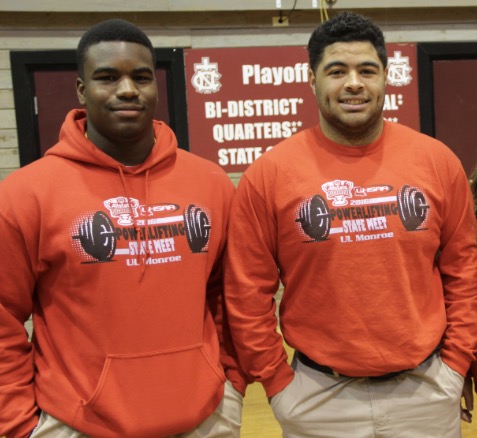 Gabby Messina, Staff Reporter and Times Picayune Correspondent
May 4, 2018
Northlake Christian senior Wesley Brown and alumnus Dylon Cook will both be heading to the world powerlifting championship in September of this year.
LSU sophomore Dylon Cook is a current record holder, having broken state, national and world records alike. He won his first Gold World Championship in Poland in 2016, and will be competing in South Africa this September. He also shattered a thirty-one year old state record for squatting 903 pounds.
Wesley Brown previously won the nationals and will be joining alongside Cook at the world championship. This is the second time both athletes will be competing on this level.
"[It] feels good to have the opportunity to compete with my brother again," said Brown. "He's the first person I competed with when I first started so it would be great to go to worlds and win together."
Both have grown under the leadership of Northlake Powerlifting Coach Tom Beale, who also teaches English at Northlake.
"Having Coach Tom as my coach allowed me to fall in love with the sport and want to further myself in the sport," said Cook. "If it wasn't for Northlake's team, I wouldn't be where I am today."
The duo's biggest supporters continue to be their families, classmates and teammates. Without their continuous encouragement, Cook and Brown would not be where they are today.
According to both Cook and Brown, Beale's support has also driven them. Beale in turn expressed how proud he is of them and how they have grown throughout the past few years.
"Both athletes have made great strides in their training and in their overall strength levels over the years," said Beale. "Needless to say, I am extremely proud of both of them, and very humbled that NCS gets to represent the USA on the world stage with two athletes at the same time."
Not only has coaching allowed Beale to see their growth athletically, but mentally and spiritually as well.
"It has been, and continues to be, an absolute pleasure coaching both of these guys," said Beale. "It has given me an opportunity to see both of them outside a school/meet environment, and that has really reflected what great young men they are."
Even though the world championship has not yet happened, students at Northlake know Brown and Cook will give it their all, and are anxiously awaiting another victory.
Cook is currently raffling off 8 pans of individually wrapped, freezer ready treats for the summer in order to raise money so he can travel for the 2nd World Championship. Tickets are two dollars and drawing will be held June 15. To purchase, call Emily Cook at 985-707-2411.
About the Writer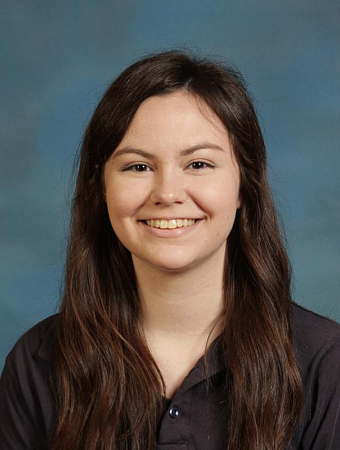 Gabby Messina, Staff Writer and Times Picayune Correspondent
Gabby Messina is a senior at Northlake Christian School. She has attended Northlake since ninth grade, and has
been blessed to be able to pursue her passions...