Seniors come together to create "The Happiest Show on Earth"
Hang on for a minute...we're trying to find some more stories you might like.
On Saturday, March 11, Northlake Christian was host to the happiest show on earth: the annual Variety Show. All proceeds go towards the seniors' pre-graduation trip to Bilouxi, Mississippi.
The variety show is typically split it into separate performances, one consisting of the elementary school, and the other of the middle and high school students. This year, the seniors were seperated into groups based off theme park attractions and danced during both shows. The groups were, respectively: Disney Princesses, Toy story, Safari/Cheetah Girls, Jurrassic Park, and Star Wars.
Between senior dances, other students were allowed to display their talents and sing, dance, tell jokes, and some performed magic tricks. In the Upper School, first place winners Alex Dawson, who sang and danced to "Rockin' in Paradise," and Braden and Kyndall Cowart, who sang to "How Bad We Need Each Other." Upper School second place winners were Lillian Stegan and Isabel Mathes with an original song, "Love Me." Upper School third place winner was Lori Forman with "Trust in You."
Middle School winners were Annie Ireland, Lauryn Tyner, and Emily Elliot with first, Syndnie Brewer and Mia Bottner with second, and McKenna Durnin with third. Lower School winners were Mia Tillman with first, Campbell Haindel with second, Kate Thompson, Emery Curry, Ariana Chetta, and Julienna Koller with third.
"We put in a lot of preparation," said senior Taylor Bourgeois. "We worked on our dances two months in advance, along with a bunch of other tasks closer to the show."
Following some of the student's acts, the parents of the senior class performed separate dances, including the infamous heart dance, where the mother dances while holding a heart decorated with pictures of their graduating child.
Near the end of the show, seniors Taylor Bourgeois, Braden Cowart, and Wesley Brown played an original music video they created as a tribute to the class of 2018.
"Taylor and I wanted to make something that acknowledged some of our shortcomings but focused more on where we've come as a class," explained Cowart.
"I think Variety Show went really well. The senior class worked hard and pulled off a great show! I had so much fun during the show with my class," said Student Body President Morgan Marullo.
In the end, the show was a success. The class of 2018 was able to unite and put on quite the show, all the while being supported by their families.
About the Writer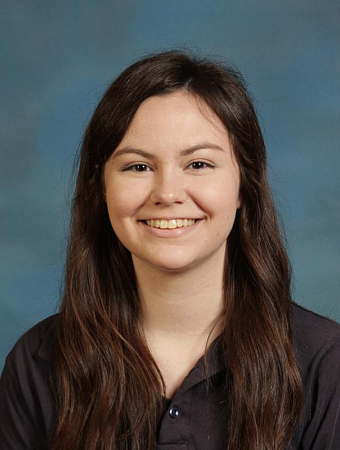 Gabby Messina, Staff Writer and Times Picayune Correspondent
Gabby Messina is a senior at Northlake Christian School. She has attended Northlake since ninth grade, and has
been blessed to be able to pursue her passions...