Volleyball team reached goal of State Tournament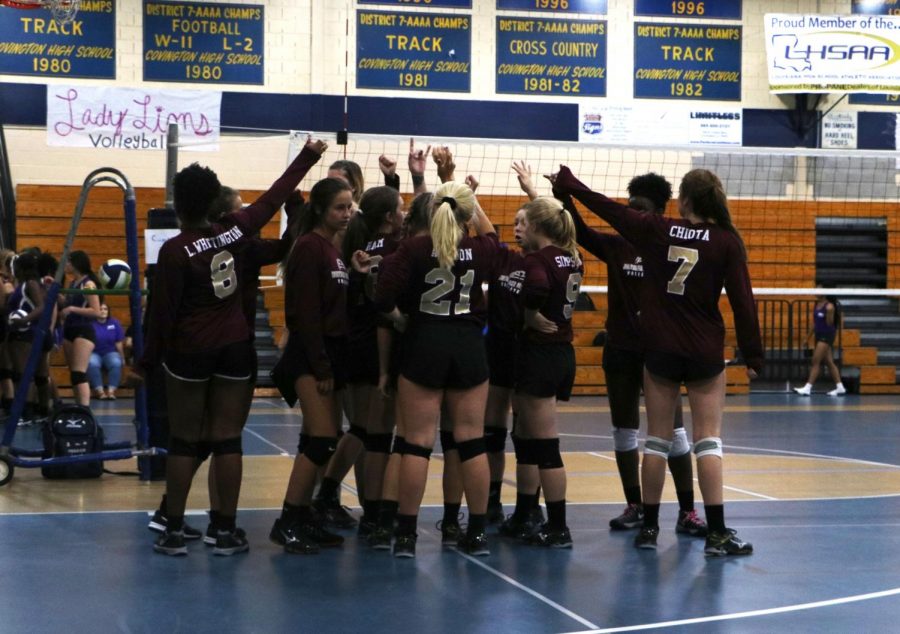 The Varsity Northlake Christian Volleyball Team had a hard working season as they reached their goal of making it to State Tournament in the Pontchartrain Center.
"The season ended great! We won our regional playoff game and made it to the STATE tournament at the Pontchartrain Center. Which was our main goal all season," head volleyball coach Shannon Puder said.
The season was full of growth and learning for the players.
"For me personally I learned a lot this season from tearing my ACL. It was super hard not being able to hit or jump but God works in mysterious ways. I wasn't even supposed to be playing but I did anyway and God blessed me and allowed me to be libero. It was scary at first because I was hesitant to land or roll on my hurt knee but God came through and protected me," said junior Abby Cramond.
"One thing I learned is that when a team comes together you cannot break their bond. When you have a relationship with your teammates you push them harder but also forgive them quicker. Any error made during our final two games were blown off because of the love we had for each other and it helped up play better," said sophomore Kyren Whittington.
The volleyball team was able to strength and bond as the season passed by even without the presence of seniors.
"Our team learned so much this season that we will carry into next season. We learned to trust each other which bonded us as a team. Our younger players grew so much this season and really became valuable assists to us, on and off the court." said Puder.
"The team this year I think was amazing. We pulled through and made it to state! It was such an accomplishment. Over the summer we all worked so hard and it payed off," said Cramond.
Even though the volleyball team lost during state, each player contributed to the wins that they did have.
"I'm proud of each girl on the team. At one point or another throughout the season each player did their job. I would like to acknowledge Mia Chiota who was selected First team All Metro, First team All Parish, and First team All District. Also,  Kyren Whittington and Sophie Cramond who were selected Second team All District," said Puder.
About the Photographer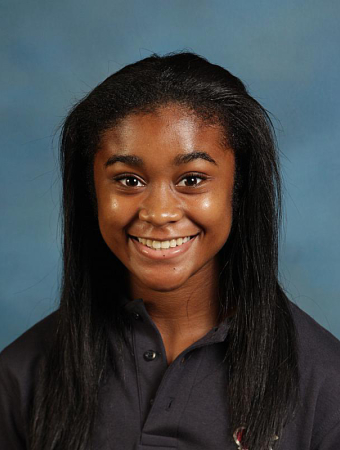 Zariana Bickham, Staff Reporter
Zariana Bickham is a sophomore at Northlake Christian School. This is her first year at NCS and she plans to get involved in softball at the school.