ZONA OPENING RIDE- FEB 5
Looking for a place to blow off a little stress? The Zona ATV park opens this Saturday, February 5th for the first ride of the year.
They are located off of highway 16 in Franklinton, La. Zona is a family-owned ATV park with trails, a swimming lake, and a fresh grill. Zona offers 500 acres of land to ride on and over 15 miles of trails.They have an area for campers to stay the night and have some extra fun. On Saturday nights, they have "night rides" where you can break out the light bars and hit the trails in the dark.
Whether you want to ride a four-wheeler, a side-by-side, or a dirtbike, Zona has spots for it all. They also have mud trails and water trails. For the people that want to go deep on their Hondas, they can ride the water and all the Can-ams can ride the mud. All the trails have names so that you can remember which ones you like and make sure to hit them again when you come back.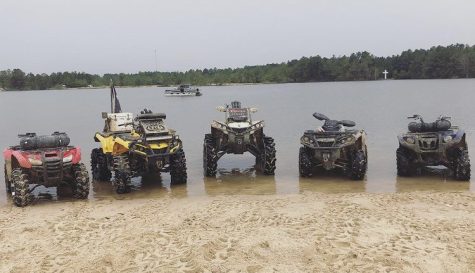 Want to check out Zona, click here!  Zona