5 Places to Visit In Japan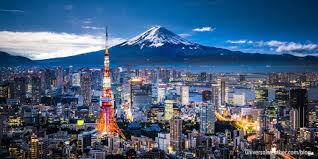 We all know we can't travel right now. Is it annoying? Absolutely. What can you do about that? Become an Armchair Tourist! Many travel companies are formatting their websites to allow travelers to view the world through their laptops and phones. One of the places I've always wanted to visit is Japan. I checked out neverendingvoyage.com to get a little info. Enjoy.
Destination #1: Mount Fuji
Located on the island of Honshu, Mount Fuji is the tallest mountain in Japan. I would enjoy visiting Mount Fuji because of its great scenery. You can also climb up the mountain if you enjoy mountain climbing.
Destination #2: Fushimi Inari Taisha
Fushimi Inari Taisha is an iconic shrine to the god of rice. It takes 2-3 hours to walk up the whole thing, but it's worth it. I would like to walk up to see the shrine to admire the gates and trails leading up to it.
Destination #3: Kinkaku-Ji
Kinkaku-Ji is a Zen buddhist temple and one of the most popular buildings in the city of Kyoto. I think it would be an interesting place to visit because of its appearance. Its name means "gold pavilion" because of its golden color. The surrounding area of the temple is also beautiful and a good place to take photos.
Destination #4: Senso-Ji
Senso-Ji is the oldest temple in Japan and is located in Asakusa. Visitors enter the temple through the Kaminarimon (Thunder Gate), the outer gate, and then the entire city of Tokyo. I think it would be a significant place to visit because of  how historical it is.
Destination #5: Tokyo Skytree
The Tokyo skytree is the world's highest skytree and  is 634 meters tall. It is also used for broadcasting across Tokyo. I would want to visit the skytree because of the two observation decks. The two observation decks give you a spectacular view of the city. There are also a lot of shops at the base of the tower, which is a perfect place to buy souvenirs.