Is that Vacation at Universal Safe?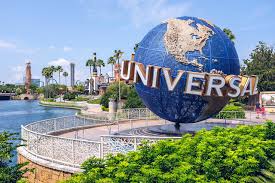 Tired of being stuck at home? Join the club. Since quarantine, theme parks such as Universal Studios Orlando were almost empty for fear that Covid was running rampant. Is that actually the case? This summer, I went to Universal to find out just how safe it really was; and more importantly, whether it's worth the $181 admission fee.
During the summer of 2020, I went to Universal Studios Florida to test out their Covid guidelines, and I was very impressed with how they did everything. First off, let's talk about how they socially distance people from each other. When you go to get on a ride, they have marking strips on the ground every 6 feet; Ride Operators ask you to stand on the markings with your entire party. They also have plexi-glass dividers from the Fast Pass lane, and the standard line.
The next thing to note is how Ride Operators clean everything. Every hour they stop the rides and they clean every car in the ride. Once they are finished cleaning the car, they start to send people onto the ride. Before you get onto the ride you are given hand sanitizer, while the railings are being wiped down. Just in case nature calls before you board a ride, rest assured, the bathrooms are cleaned every hour as well.
Lastly, let's focus on food. You're going to get hungry, right? Tables are spaced for small groups of people in restaurants and fast food places. Right after the quarantine ended Universal continued to space out people more than 6 feet. Now, the restaurants are back to their normal capacity.
While in Florida, you don't have to wear a mask; but, at theme parks you have to wear a mask throughout the park. To me that doesn't make sense, but those are the rules. So if you are planning that trip in 2021, have no fear.