What was your impression of prom 2019?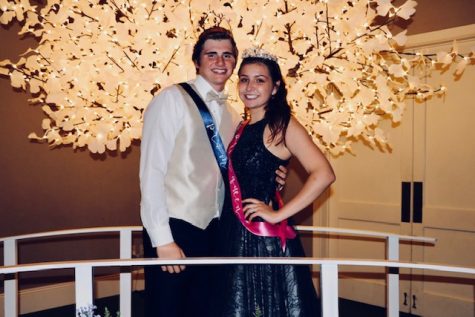 Senior Justin Ethridge
"Overall it was much better this year.  I thought the decorations were good and it was a good atmosphere. Prom for myself was great. I had a great time with my date Madisen. Also being able to win Prom King was a great experience that I will remember especially because Madisen was able to win Queen with me. I thought the new DJ was by far the best of any of the dances I have been to. He had a great mix of music and a lot of good songs. Overall I thought he did great."
Senior Madisen Smith
I enjoyed this prom a lot and had a great time with Justin and my friends of course,  not to mention that we won queen and king which was amazing. Winning was not something that I was expecting to happen, but I am very grateful that it did and that I was able to share that moment with Justin, and congratulations to the rest of prom court as well! I thought that the new DJ was really good, and that the school should continue to have him at the rest of the dances. I really think that all of the other classes would enjoy him just as much as we did this year. I really liked the fact that he played more upbeat songs that were popular because I feel like that pulled more people in.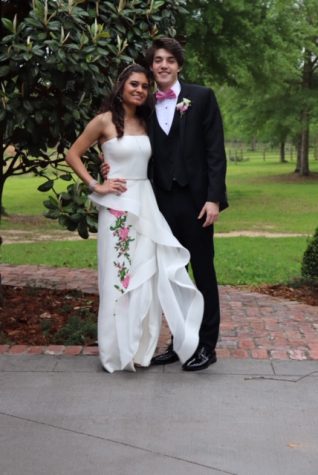 Senior Garret Acosta
"Overall, it was a better atmosphere with good decorations, although a little too much light, and great music. But many people didn't dance and made it lame.  It was very fun, I had an amazing date named Malia Cazalot that liked to dance so we made it fun. I think the new DJ was very good, with good mixes and great song splits. He had a great balance and Northlake needs to keep hiring him. He changed the atmosphere and made the dance fun to attend."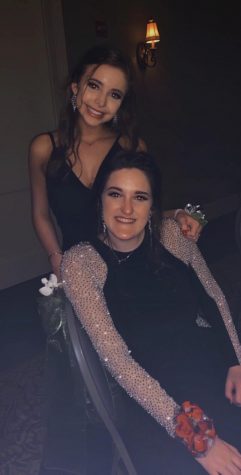 Senior Nikki Alcazar
"Prom this year was a lot better than last year. The DJ played way better music and not too many line dance songs, thank goodness. I think what made prom better than any of the other NCS dances was the new DJ!"
Senior Carolyn Wright
"Prom was so much fun, it was actually perfect. And the new DJ was awesome!"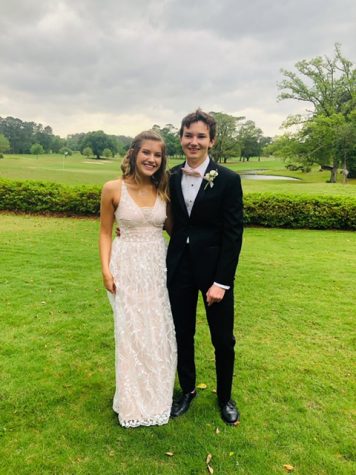 Junior Andrew Williams
"I really liked the setting for prom and think it may have been the best dance yet! I had a great time and it was really fun. And last, but not least DJ Klotz was 'killa!'"
Junior Halle McKenzie
"I really enjoyed prom! I love spending time with my friends and it was such a fun way to do it! It was different than other dances in some ways and it was definitely one of my favorite ones. Prom was great; it's always so exciting to have a chance to dress up and dance. I thought the DJ was great. He kept the party alive."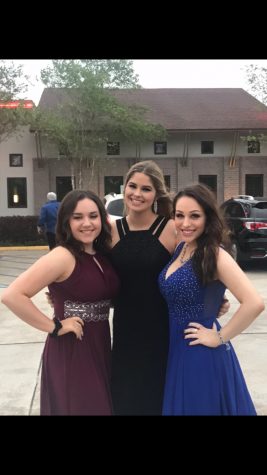 Junior Lauren Parmer
"Considering I've never been to any other NCS dances, my impression of prom was really great. The juniors and parents put a lot of work into the decorations and setup, which clearly showed. The theme was gorgeous and everyone seemed to love the atmosphere. Prom was a lot of fun for me. I went with an awesome group of friends and we all had a great time dancing and enjoying the music. I thought the new DJ had to be one of the best parts of prom this year. He had a lot of energy and played popular and modern songs thankfully!"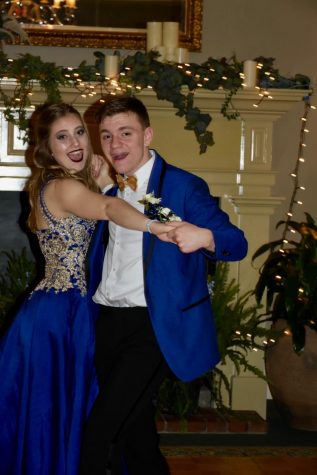 Junior Camden McAllister
"They topped all of the dances before this, hands down. The place was decorated beautifully–very impressive work. It was really fun. I spent the entirety of the night dancing, and was exhausted by the end of it. It definitely was one of the best nights of my year so far. It was made better by getting to dance with the coolest person I know, Lillian Stegan. Overall, I just wish they had more sauce on the pasta, I know that's a weirdly specific request, but I'm just a huge pasta fan, so this is a big deal to me. The new DJ, this fella, he actually knows what good dance music is. Wish we got more hits like 'Don't Stop Believing' or 'Bohemian Rhapsody,' but other than that, his collection of 'modern pop' is pretty good."
Junior Lillian Stegan
"I thought prom was great this year, not only was it good because we planned it, but it came together and was beautiful. I had fun at prom because of my amazing friends. I also really enjoyed the DJ; he played fun music and my group's sick moves reflected it."