Lively 'Seussical The Musical' bonds students from Lower, Middle, and Upper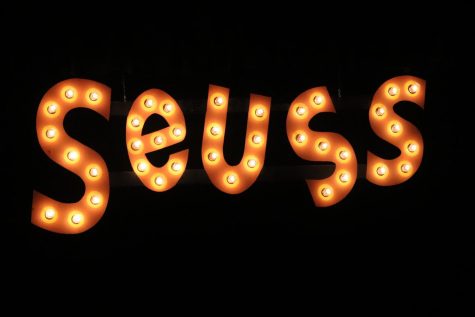 Northlake Christian School's production of Seussical The Musical, which took place February 14-16 at the Greater Covington Center, was a huge success for the student body and Fine Arts department, bonding students from Lower, Middle, and Upper School. The night began with a lively musical number and left the whole audience applauding by the end.
"Seussical was filled with whimsical charm. My attention was kept by the colorful and vibrant set. I loved the dances and the musical component with the singing. Everyone's hard work was truly evident in the play," said art teacher Maria Gatto.
Seussical was a combination of several Dr. Seuss books put together into one cohesive play. It focused on Horton the Elephant, and his journey to save the Whos of Whoville and their small voices. After losing the Speck, He traveled far and wide to find it, encountering monkeys, birds, and many other creatures.
The cast consisted of over 80 kindergartens and students from multiple grades all the way up to the Upper School. The cast performed many elaborate dance numbers, dozens of lines and almost every actor was required to sing, with some having solos and multiple all-cast songs.
"Play rehearsals are definitely chaotic. Preparation is a lot of hard work. Sometimes during long nights of practice I just wanted to go home," said freshman Kayley West who played a Bird Girl.  
"I loved how we all supported each other, it really gave us confidence," eighth grader Allie Kate Jones said. She played Amazing Mayzie, the most popular bird in the jungle of Nool.
Seussical allowed for many students to become a family and grow the drama department in new ways.
"My favorite part was having that theater family. We all grew so close it was like my second family and we shared some great memories. Even though we stayed late at times, we were there with and for each other. I got to meet some high schoolers and now we are friends. I even grew closer with girls in the middle school," said Jones.
Each student worked extremely hard and should be very proud of their skills.
"In the end, when the curtain opens for the first showing it's all worth it. You want to cry when it's all over and you wish you could go back to day one and relive the whole experience," reminisced West.