My Nostalgic Thanksgiving Recipe: Lemon-Buttermilk Pie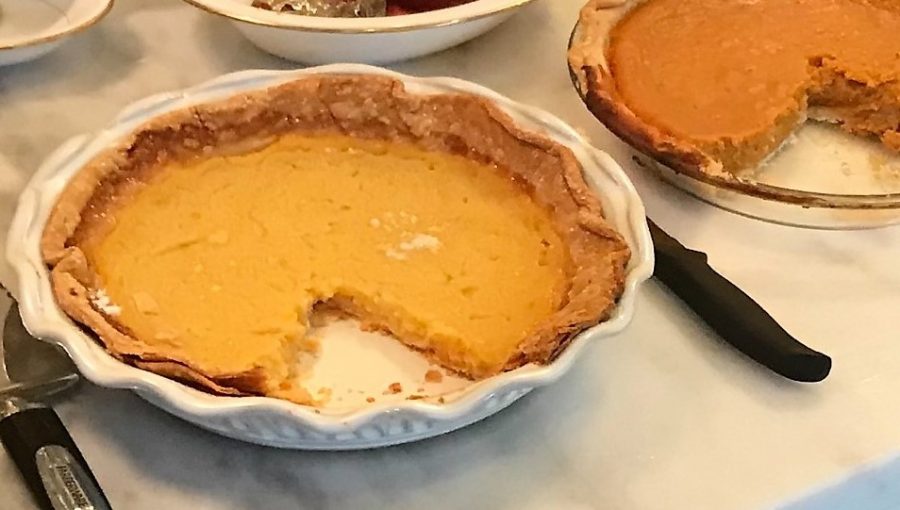 As the Thanksgiving Holiday is approaching, most families are getting ready for their "feast" whether it be with friends, family, or both! Typically the adults cook and do the baking on Turkey Day while the younger generations hang out and catch up.
On Thanksgiving of 2017, I took inspiration from my dad, who used to bake a lot as a youth, for what I wanted to start doing on holidays for my family. It's nostalgic because in a way I feel it connects me with my dad. I decided that I would start baking desserts, specifically Lemon-Buttermilk Pie. No one really taught me how to bake, I guess it came naturally with reading and following the recipe.
Baking is probably my favorite tradition by far. It's fun and relatively easy. If you think about it, it's like a puzzle–you follow the recipe piece by piece, and the final result is the last picture of the puzzle. It has also taught me some things like the importance of patience and cleaning up the kitchen while you're still baking so there isn't as much of a mess.
The first time I ever made the pie, I didn't tell anyone outside of my parents that I was the one who made it. I got them to think my dad made it so that I could get an honest reaction, and it was an outstanding reaction. Not even halfway through dessert, my whole pie was gone, while my dad's still had more than half left. Needless to say, the recipe was a fan-favorite!
Ingredients:
1 tbsp. all-purpose flour, plus more for surface

1 store bought pie crust

2/3 c. Buttermilk

1/2 c. granulated sugar

2 tbsp. light brown sugar

2 large eggs

2 tsp. finely grated lemon zest

1/4 c. lemon juice

2 tbsp. unsalted butter, melted

1/8 tsp. Kosher salt

Confectioners' sugar, for dusting
Directions:
Preheat oven to 350 degrees F. On a floured surface, roll 1 pie crust out into an 11-inch circle. Transfer dough to a pie pan. Press dough into corners; fold overhang into the pan and press firmly into the flutes. Freeze 15 minutes.

Line pie pan with parchment paper, leaving an overhang, and fill with dried beans. Bake, on a rimmed baking sheet, until edges are golden brown, 30 to 35 minutes. Remove parchment and beans. Bake until bottom is light golden and dry, 5 to 10 minutes.

Whisk together flour, buttermilk, granulated sugar, light brown sugar, eggs, lemon zest and juice, butter, and salt. Carefully pour into warm pie crust to within 1/4-inch of the top. Bake until filling is set, 50 to 60 minutes. Cool, on a rack, at least 2 hours. Remove tart ring and dust with confectioners' sugar.
About the Writer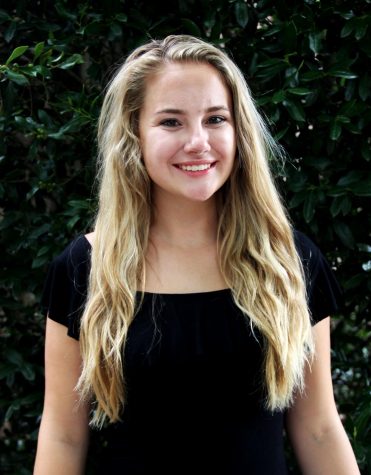 Emma Hubert, Reporter
Emma Hubert is a lifer at Northlake Christian School. She has been cheering at NCS since 5th grade and is currently a varsity cheerleader. This is her...