Lady Wolverines make district champions second consecutive year
Hang on for a minute...we're trying to find some more stories you might like.
On February 7, 2018, the Lady Wolverines basketball team defeated Amite High School 50-36, making them district champions for a second consecutive year. The ladies acknowledged they faced a difficult opponent with Amite, but after falling behind towards the start of the game, they came back with a win.
At the end of the first quarter, Amite was up. The Lady Wolverines therefore had to make adjustments and start playing harder.
"[W]e were doing pretty much everything we could. We just weren't getting any good shots and weren't getting a lot of calls so we had to be really careful playing defense. It kind of helped them out getting post ups," said starting junior KereGrace Watts.
As the Lady Wolverines were adjusting to the score and play of Amite, their shots starting falling more, and they were getting more calls on offense and defense.
"Well [to be honest] they were faster and more athletic, so we had to really slow the game down to our pace," said starting sophomore Kyren Whittington. "We had  to be intentional about small details like boxing out, sliding our feet on defense, and taking care of the ball in general. They are a team that scores off of your turnovers and errors so we had to be smart with the ball at all times and looking for the best option. Our post men and players off the bench came in and played huge roles towards the end when we were in foul trouble. In the end we came together as a team and won the game." 
This game was further proof that even with hard work, one can come out strong against a difficult opponent.
"Well last year nobody really expected us, but this year we've got a target on our back so we had to work even harder to win our games," said starting sophomore Natalie Newberry.
According to the team, the Lady Wolverines worked extremely hard this year and saw the fruit of all their work by winning district, going 23-1 all season and going 8-0 in district.
About the Writer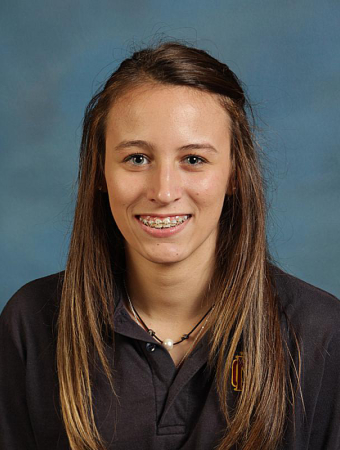 Brittney Madona, Staff Reporter
Brittney Madona is a senior at Northlake Christian School. She has love for photography. She is very friendly once you get to know her, but shy at first....