Lewellyn comments on expectations for upcoming baseball season
Hang on for a minute...we're trying to find some more stories you might like.
Baseball season is quickly approaching. Eli Lewellyn, head coach of the Northlake Christian Wolverines baseball team, sat down for an interview to give a preview of the upcoming season.
It is currently the off-season, but Coach Lewellyn has his players working to get in pristine condition ahead of the season through the team's offseason training program.
"Overall, it's been pretty successful. Coach Beale has done an excellent job working with the kids in the weight room for baseball, and they've been able to progress dramatically with weight-lifting," said Lewellyn.
Coach Lewellyn has high expectations for this upcoming season, and he has his sights set on nothing less than a district championship this year.
"I do for sure want us to win a district championship this year," said Lewellyn. "Based off what I saw from our team last year, we're definitely capable of doing that, but it's going to be up to us on how we prepare every day and how we practice and just getting better every day to help us achieve our goals."
He is also excited to see his team make a run in the playoffs.
Coach Lewellyn discussed key matchups that he is also especially looking forward to.
"I'm personally looking forward to playing Archbishop Hannan again, although they're not in our district, those were some of the best games we played last year as a team. It's a great rivalry," he said.
He also mentioned the district games as well as some games against 5A opponents such as Archbishop Rummel and Riverside Academy.
Coach Lewellyn will be relying on some younger players at key positions such as Kyle McSpaddin and Michael Swan.
"Both Michael and Kyle are keys for our season. They both need to step up, play well defensively, and contribute offensively to the team."
The team also has many returning starters as well.
"All of my seniors: Cooper Moore, Johnny Mac, Dale Dufrene, and Nathan Newberry. They need to exhibit a lot of leadership, as well as be my most solid people out in the field," mentioned Lewellyn.
A couple other names mentioned by Coach Lewellyn that he expects key contributions from are juniors Cole Bilbo and Justin Ethridge.
Coach Lewellyn gave insight on what he loves most about coaching.
"My favorite part about coaching, and the whole reason I got into it in the first place, is just seeing the kids grow not just physically and not just in skill in baseball, but developing character and developing good work habits and traits that are actually going to be able to continue on with them not just in high school, but last with them the rest of their life," said Lewellyn.
The baseball season starts with their first official home game against Archbishop Rummel on February 19th.
About the Writer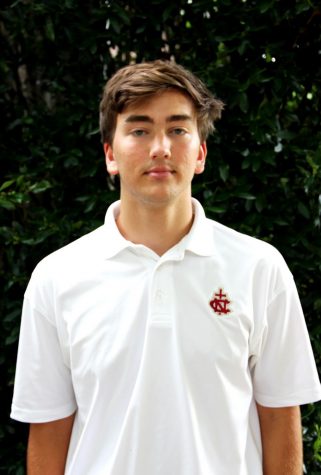 Colton Leggett, Reporter
Colton Leggett is a junior at Northlake Christian School and is a member of the football team. This is his second year writing for The Growl. His main...