From Oklahoma to Louisiana: A New Life for the Newberrys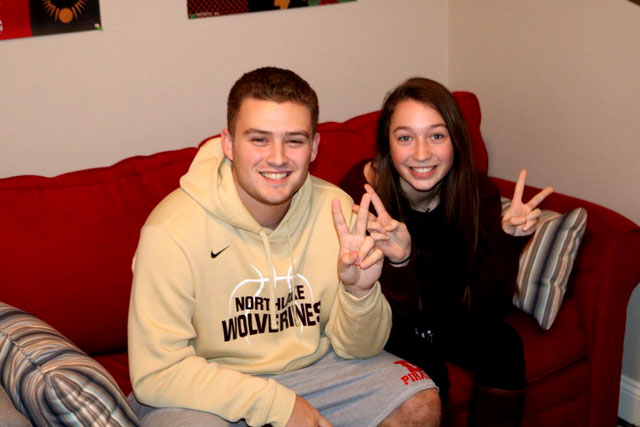 Taylor Bourgeois, Staff Reporter
December 14, 2017
The Northlake Christian vision statement challenges students to "know Jesus Christ as Lord" and "to love others as themselves," so they can "serve God with the virtue, character, and obedience of Christ in all areas of life." If there are any two students that uphold to this high standard, it is none other than Nathan and Natalie Newberry.
In July 2016, the Newberry clan took off from Shawnee, Oklahoma, a small city located only forty-five minutes from Oklahoma City, to Louisiana. Nathan and Natalie's father found a job in Metairie for Louisiana Citizens Property Insurance Company, but decided to move him and his family to the safer Northshore and reside in Mandeville. Nathan was entering his junior year and Natalie was entering her freshman year.
"It was tough, just because I had never moved anywhere before," said Nathan, currently a senior at Northlake. "I never really had to know anyone else other than the friends I had at my school. I had to find new people to talk to."
Nathan attended Dale High School, a public school with a campus completely surrounded by cornfields, while Natalie attended Dale Junior High. Shawnee was all that Nathan and Natalie had ever known; Natalie was born there, and although Nathan was actually born in Tulsa, Oklahoma, his family moved when he was still an infant.
"I was really mad at my dad for having to make us move, because we had to move away from all our family and friends. That was the rough part," said Natalie, a sophomore.
Separated by approximately 620 miles, Shawnee and Mandeville are quite different. Not only was there a challenge of meeting new people, but they had a brand new culture to adapt to: one that celebrates Mardi Gras, serves plentiful seafood, and embraces jazz music.
"The steaks and hamburgers are way better in Oklahoma, but the seafood here is definitely far superior," Nathan passionately proclaimed. "But I really like the access to fishing here. There was fishing in Oklahoma, but not offshore."
"Well yeah, we were landlocked," Natalie replied sarcastically.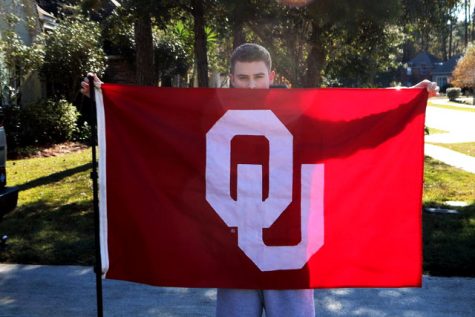 It was intimidating for Nathan and Natalie to enter a private Christian school for the first time. The transition was daunting, especially when the people they meet are completely different than what they had been used to.
"Everyone had their own friend groups that never talked to each other: it was like factions. I thought it was really strange, because I had never experienced that before," Nathan recalled, as he reminisced over his first week at Northlake. "My first thought was that all that people really tried to show off and not be themselves, hiding their real personality."
"I was pretty scared," said Natalie. "I didn't know what to do, because I had never been in a environment with a ton of new people."
Natalie laughed as she recalled a memory from her first day.
"I didn't really know how to wear my uniform, because I'd never worn a uniform before. My skirt was past my knees and I wore it backwards. That was rough," said Natalie.
Trying to find their place in their first few months at Northlake was difficult. They struggled to find a "group" they could connect with, and ended up spending most of their time out of class together.
"Everyone thought we were dating, because we only hung out with each other, since we didn't have any other friends," Natalie said, laughing at the absurdity of the comments she got.
It was not until men and women's basketball seasons started to roll around that Nathan and Natalie were able to get involved with an extracurricular activity at Northlake. Both gifted athletes, this was their chance to start building strong relationships.
"Coach [Matt] McCune and the group of seniors really welcomed me with open arms," Nathan stated.
When it came out that Nathan and Natalie were ineligible for the 2016-2017 season due to the LHSAA (Louisiana High School Athletics Association) rules, it seemed both would lose a full year of participating in high school sports. Luckily, athletic director Anthony Agresta had their backs, and was able to get them both their eligibility, something McCune was grateful for.
"I love having [Nathan] around, not only because he works extremely hard, but he knows the right time to be serious with the team, and the right time to be joking," McCune noted.
Sports has always been a big thing for both Nathan and Natalie. Nathan has played baseball his whole life, and started playing basketball in the eighth grade. Natalie has played basketball since second grade, although she did have a small stint as a softball player.
"I let the bat go after a swing and hit a girl, and she was almost hurt very severely," Natalie said, summarizing her softball career into a single sentence.
Natalie, in her freshman year, managed to play a huge contribution for the girls basketball team.
"Natalie for our team was a huge impact last year. She is an extremely fundamental player, a hard worker, and she has a great attitude," said girls basketball coach Aaron Agresta, who had high praise for his star player.
In fact, after a strong season, her and Kyren Whittington managed to lead Northlake to their first ever state championship in girls basketball, a major accomplishment for anyone, but especially for a freshman in their first year at the school.
Although Nathan's basketball season may not have ended on the extreme high note that Natalie's had, he was able to still make a huge impact and grow into a role of leadership, for both basketball and baseball.
"Nathan has been a great addition to our baseball team," said baseball coach Eli Lewellyn, who had high praise for Nathan. "On the field, he was one of our top pitchers. He did an excellent job when we got into district. But off the field, he brings something bigger. He's someone I trust in the dugout to make sure everyone is in the game and focused. He does a great job motivating his teammates, and an excellent job being a leader."
Northlake's athletic programs were able to help Nathan and Natalie reach new people. Now, eighteen months since moving from Shawnee, both of them have a much more positive response to their move to Louisiana.
"I've made really good friends….honestly some of my best friends ever. It's gotten a lot better," Natalie said, looking forward for what's to come.
One good friend Natalie made was sophomore Emma Robison, who was thankful for her friendship.
"Natalie really changed my life a lot, and I'm glad to have her as a friend," said Robison.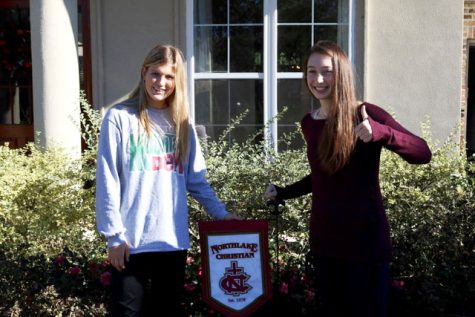 For Nathan and Natalie, though, one of the most important factors of their life is the relationship they've built together.
"I'm really blessed to have a sister like Natalie…she says what she feels and doesn't sugarcoat anything. She hasn't conformed to what other girls are doing, and I think that's really cool," said Nathan.
"We have a great relationship. Of course we fight, but we can always get over it," Natalie stated.
The Newberrys have been a great addition to the Northlake family and look forward to the few short months they have left to share at Northlake together before the graduation of Nathan. As teachers, friends and coaches have noticed, the siblings have been a positive addition to the Northlake family.
"The Newberrys have been integral to not only the athletics, but just the school in general. They are high quality people character-wise," commented Aaron Agresta.