Civil Air Patrol meets weekly on Northlake's campus
Youth develop skills in aerospace, flying and various Air Force techniques
Hang on for a minute...we're trying to find some more stories you might like.
Most do not know that an official auxiliary of the Air Force meets at Northlake Christian School. St. Tammany's Civil Air Patrol (CAP) squadron meets at 6:30 every Monday night.
"[Civil Air Patrol] is the Air Force auxiliary with three government issued missions: a cadet program, emergency services and aerospace education," said Captain Caleb Lewis, the Louisiana Cadet commander, who is 15 years old and attends Northlake as a sophomore.
Civil Air Patrol equips adults and youth to respond after disasters. The program follows a military structure while focusing on the development of cadets.
"[Civil Air Patrol] exists to develop the youth of America to be equipped, trained and ready to have a high academic knowledge of aerospace and to be trained in emergency service response, to assist organizations such as FEMA during times of disasters. They also are highly involved in the advancement of flight training and the overall character of youth, men and women. The program has customs, courtesies, a formal rank system, following that of the Air Force and a set chain of command."
Colonel Ric Lauterbach is a senior member of the program, which means he is an adult leader who attends the meetings to help supervise.
"I'm involved with Civil Air Patrol because I could not serve in the army," said Colonel Lauterbach. "This is a way I can give back. I'm not active military but I'm still military and I get to have an impact in the cadet program and support emergency services."
The meetings, where cadets learn about aerospace, leadership development and participate in physical training (PT), are quite demanding and educational.
"We are tested on the curriculum we use for leadership and must pass the tests to advance ranks. It teaches you to be disciplined. You can be as involved as you want, but it's good to be involved because you learn and gain a lot of information," said 15 year old, Cadet Captain Sam Roy.
Another aspect of CAP are the encampments. Cadets spend a week at Air Force, military guard, or sundry other bases, around the country. They practice drills, sleep in barracks, and participate in early morning PT. Justin Aguilar, a Cadet in the program, highly enjoyed his time at his basic encampment.
"It's like the military. You get to live in the barracks and eat their food. There are lots of drills and learning about leadership. The PT is physically demanding, but this past year, we got to learn about attack dogs, have visits from Air Force guys, and do so much drill. That part was terrible," said Aguilar.
Not only is the Civil Air Patrol program great for someone planning on going into the Air Force, but it can teach other great skills and help in other ways.
"It's a good program if you want to be a pilot. It helps to have gone through Civil Air Patrol if you want to be in the Air Force, go to any military academy, or go into active service," said Colonel Lauterbach.
Mason Hawk, a cadet of the program for two months now, joined the program because he thought it looked interesting. He said his favorite part about being in Civil Air Patrol are the missions he gets to participate in. Hawk enjoys the SEREX's, which are mock missions, the most.
"It's kinda different because sometimes you can go out and find so much mysterious stuff. Like, I went to the SAREX  and there was an M&M bottle on the floor, and we stopped at the line, and of course it was part of an airplane that we tried to find, but it was just like a SAREX so it was fake. There's just like, random stuff that you can find. It's different," said Hawk.
For example, if a plane were to crash, CAP would be one of the first responders. In order to prepare for real missions, they practice searching for things to train the cadets and better prepare the senior members.  
"When Civil Air Patrol gets involved, people who usually would not be able to survive end up walking away," said Colonel Lauterbach.
Lauterbach has been on 30 real missions and seen many miracles during these missions.
Over all, Civil Air Patrol provides many opportunities for students and adults to learn more about aerospace, flying and the Air Force in general. Not only can this program help those looking for a career in flying, but can also be a great way to get involved in the community, learn to be disciplined and get outside of their comfort zone.
About the Contributors
Kara Lewis, Editor
Kara Lewis is a senior at Northlake Christian School and is in her second year.  She is involved in the soccer program, Key Club and is the St. Tammany...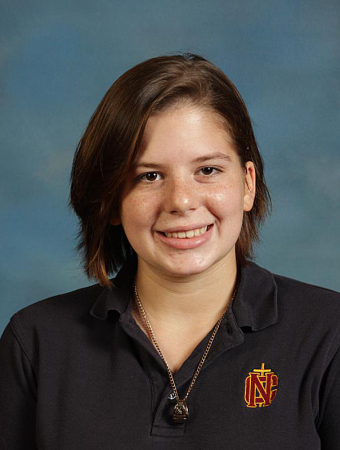 Laken Viola, Staff Reporter
Laken Viola is a senior at Northlake Christian School. She is planning on going to Louisiana State University where she will get a masters in Library Sciences....