Wolverines take on water as one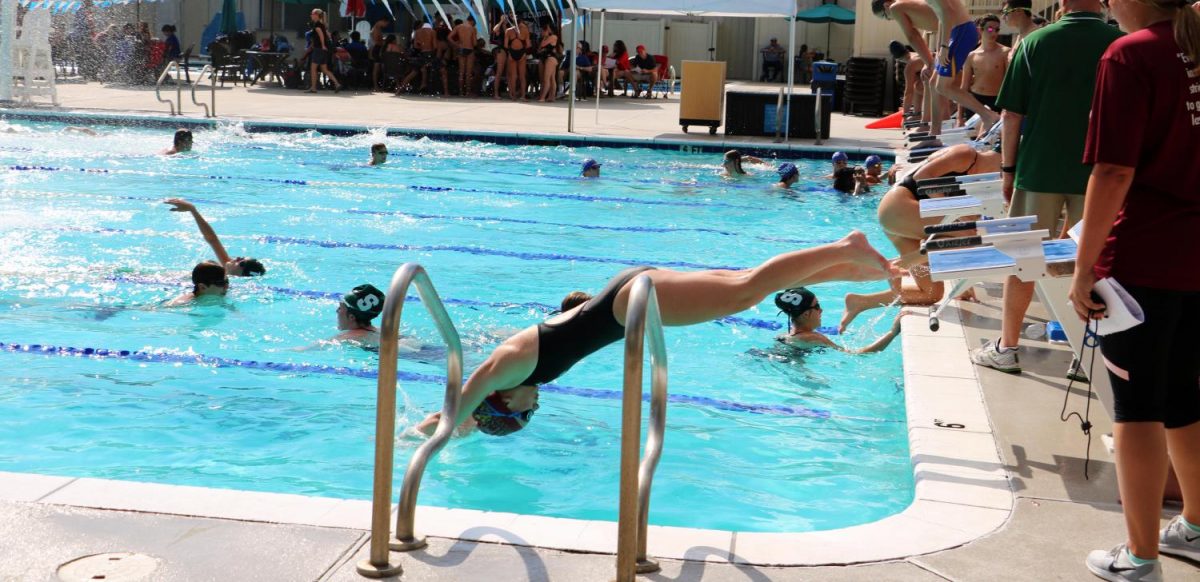 Taylor Bourgeois, Staff Reporter
October 3, 2017
Although many view swim as an individual sport, the Northlake Christian School swim team would have to disagree. Their passion for the sport has been able to bring them together and build relationships that would otherwise never existed.
"The team connects really well. We all have stuff to bring to the table, and even though we are only competing against ourselves, we build each other up and encourage each other to reach our goals," said senior Cassidy Cunningham, who swims in the 100m backstroke, the 200m and 500m freestyle, and two relays, the 200m medley and the 200m freestyle. "The team comes together every meet, and we take every chance we get to bond. We are really united as a team."
Participating in her first year of swim, junior Christine Lirette, who races in the 50m and 100m freestyle, also noticed these close bonds, and gave credit to Swim Coach Allison Milam.
"It's a very individual sport, but we've come together over the first few months. It's really great! Our coach (Milam) has helped us improve, but also build friendships," Lirette said.
Lirette also had a good laugh when talking about her first year swimming.
"I didn't think I would be this athletic after being non-athletic for so long," stated Lirette.
Swimming has never been a popular sport for broadcasting. The only time swimming gets prominent coverage is during the Summer Olympics, where Americans can join together and cheer on athletes like Michael Phelps.
Northlake's swim team stresses the joy of having fans watching them compete.
"We love it when our classmates come out to support. It really makes us want to do well and brings a lot of encouragement to the team," said Cunningham.
Junior Colby Desselles, who competes in the 100m butterfly and 500m freestyle, agrees.
"[It feels] pretty good," said Desselles.
Lirette also emphasizes the importance of having fans come to the meets.
"It's encouraging for us because we get to see how other people are interested in the sport. I know I wasn't even interested, but now I want people to get involved and see what we are doing," Lirette pointed out.
The swim team will have their next swim meet Thursday, Oct. 19 at Crossgates, in Slidell, LA.