Volleyball jamboree kicks off season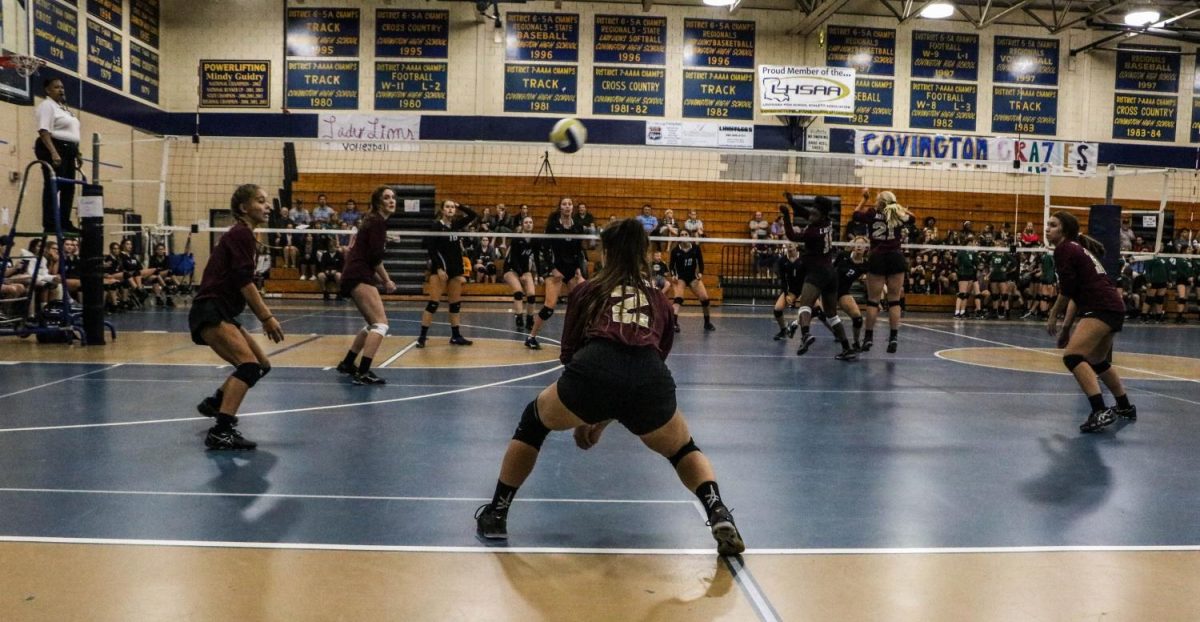 Zariana Bickham, Staff Reporter
September 21, 2017
The Varsity Northlake Christian Volleyball Team was able to kick off their season and get out some nerves. The jamboree took place at Covington High on Thursday, Aug. 24 and the Wolverine played against other schools amongst the district, including St. Scholastica Academy, Covington and Hammond. Although the games were not scored, the girls played their very best from the beginning to end.
"We are young but we are experienced," head volleyball coach Shannon Puder said. "Just getting out the nerves in the first couple of games was our biggest goal, but I think we played really well."
The jamboree gave the volleyball team and coach a preview of how the upcoming season could go and showed them the areas in which they would like to improve.
"We definitely had our highlight moments, but I want to make those plays more consistent," said Puder. "It definitely showed us some errors that we need to clean up and just getting the young ones comfortable and confident."
Just like any other sport, the volleyball team has goals they would like to reach in their season to come and expectations of how they should play throughout the season.
"Our expectation is to be top eight in regionals so that we get a home game and that we could get to state right after that," Puder said.
To help reach their goals, the team has put in months of practice and hard work.
"Our volleyball team works so hard. They start in April and train all summer with strength and conditioning. They are a great group of girls, and if you come watch our games, and you know how hard it is to play volleyball, you'll see how good they really are," Shannon said.
The volleyball team has a tournament coming up on Friday, Sept. 22 through Saturday, Sept. 23 at Woodlawn High School. To look for future games, look on the Athletics area of the Northlake Christian website.