Former NFL coach and player named as Wolverines head coach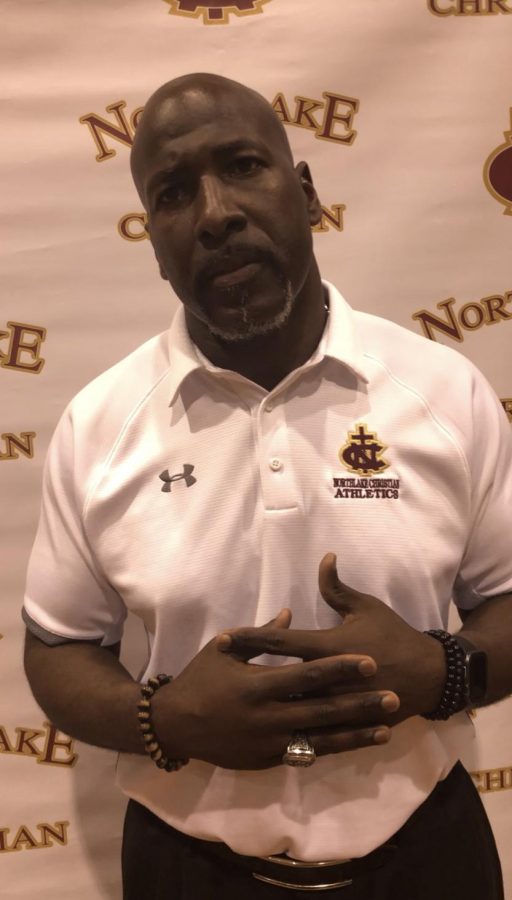 Bailey Desselles and Colton Leggett
May 21, 2019
The Northlake Wolverines are pulling from NFL experience to lead their football program this next season. After nine years, head coach Anthony Agresta is stepping down and James Willis will be taking the role as head coach. Willis comes with quite an impressive resume, having played 7 years in the NFL and with coaching experience at Alabama, where he won a national championship, Auburn, and the Saints. Coach Willis looks to bring renewed excitement among players and fans, as well as growth, to the program.
"[My vision is] to grow the program," said Willis. "I want to get more involved in the team and have more participation. My first goal is to open up the doors and allow everyone to come in."
Coach Willis will look to recruit players from within and believes the middle and lower schools on campus are the best places to develop talent for the high school. He also plans to find assistant coaches to grow his vision for the program.
"My plan is to sit down with everybody at first. We're gonna research and will find the best candidates," said Willis.
Coach Willis is a firm Christian whose faith will play a significant role in his coaching philosophy.
"[Faith will play a part] everyday. That's been the way I've coached, the way I've raised my kids from day one."
Although Willis has rich experience, this is his first job as head coach. According to Willis, Northlake is a great place to coach because he can not only lead his players on the field, but he can lead them in their faith.
"It's only fitting that my first time doing this is at a Christian school. I'm excited about that and I embrace the challenge of leading young men right now, not only in football, but in life also."