Homecoming week anticipates much excitement among students
Hang on for a minute...we're trying to find some more stories you might like.
During one week of the year, there is seemingly chaos throughout the halls of Northlake as students come to class in pajamas and costumes, spirit fills the school, and class is replaced for a parade. This is Homecoming week, which begins Monday, Oct. 1 and ends with the Homecoming dance on Saturday, Oct. 6.
This year's theme is "Welcome To The Red Carpet" and has been planned by the senior class, leadership council, English teacher Michelle Knox, Art Teacher Maria Gatto and others.
The dance has been in the works for a while now and the fruit of these efforts will be seen when doors open Saturday and students enter, dressed in their best.  The process of planning takes much time and effort.
"First, I send out a Google Doc asking people to send in suggestions for the theme, then narrow it down to three things and have a senior class meeting so people can voice their opinions about decorations and ideas that would bring the themes to life. The senior class volunteers for different committees, then Mrs. Gatto and I oversee the committees to finish out all of the planning. Senior moms help gather items for the dance and Mrs. Gatto's art class does the majority of the larger decoration," said Knox
According to Student Body President Jeana Bellan, who has helped plan the dance, there will be some changes this year in regards to music selections, food and refreshments.
The music will be "a mix of current pop songs with some awesome throwback ones mixed in, and some really cute slow songs," said Bellan. "We're planning on having popcorn from Popcorn Bistro to go with the theme of an awards show, and of course we will have waters."
This year's Homecoming Court consists of freshmen dukes and maids: Gabe Smith, Charles (Andrew) Beshenich, Sophie Crammond, and Caroline Thurstrup. Sophomore dukes and maids: Jackson Picone, Michael Swan, Kendall Cowart, and Tamara Otkins. Junior dukes and maids: Jake Nunmaker, Colton Leggett, Maicey Rooney, and Natalie Newberry. Senior dukes and maids: Colby Desselles, Christopher Capdeboscq, Riley Ireland, Mary Evelyn McPherson, Ashley Whelan, and Jeana Bellan.
Senior maid McPherson expressed her excited about making court.
"[I am most excited about] seeing whoever gets queen because they're going to be so excited," said McPherson. "All the girls on court are so great. I'm also really happy my parents get to be presented at the game."
Dukes and maids expressed a sense of unity among those selected for Homecoming Court.
"I'm excited about being on court with some of my closest friends, including my best friend Ashley, and it's just a really rad honor," said Bellan.
The Homecoming King and Queen will be announced during the football game, Friday, Oct. 5. The game will be preceded by a week of activities including dress up days, the much anticipated Powderpuff game, and the parade.
"I'm looking forward to enjoying my last high school homecoming and just being able to dance and spend time with my friends because after homecoming we'll only have one more dance left together," said Bellan.
About the Writer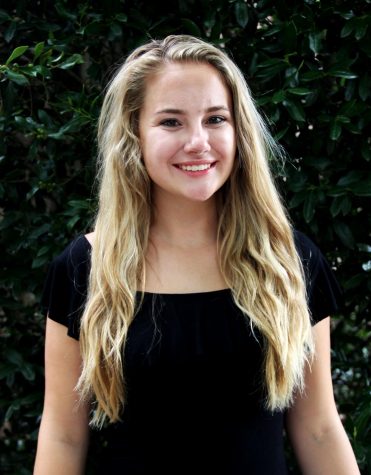 Emma Hubert, Reporter
Emma Hubert is a lifer at Northlake Christian School. She has been cheering at NCS since 5th grade and is currently a varsity cheerleader. This is her...