Brown lifts Team USA to gold, earns silver overall
"It's very humbling for me to represent Northlake, but also represent the country."
Hang on for a minute...we're trying to find some more stories you might like.
Wesley "Bull" Brown helped Boys Team USA win the gold medal at the IPF Powerlifting World Championships in Orlando, Florida from Aug. 27 to Sept. 3. Brown also won two individual silver medals, one individual gold medal and won silver overall.
Brown is in the early part of his senior year at Northlake Christian School. Anyone who has witnessed Brown lifting in the weight room or trucking somebody on the football field, can tell that his nickname, Bull, is very fitting. According to Tom Beale, his strength coach, Brown's max lift for bench is 380, for deadlift it is 635 and for squat it is 710.
Brown's coaches and teammates agree that Brown is a great athlete, but Beale, certainly plays a big part in his career.
Aside from training Brown, Beale is Northlake's powerlifting coach, strength and conditioning coach, an assistant football coach and an English teacher at Northlake.
Together, Brown and Beale flew out to Orlando for the  IPF Powerlifting World Championships, where Brown competed on the boys Team USA.
"I think his performance speaks for itself," said Beale. "He did very well. He received two individual silver medals and an individual gold medal, and he won silver overall. The Boys Team USA, of which he was a part, won the gold medal."
Brown is proud of his accomplishments, but he knows there is always room to improve.
"I feel like I did alright, second in the world's not too bad, but I feel like I could've done better. It was my first time going to nationals," said Brown, "I think for my first time I did pretty well, just having the chance to get to that level is an honor."
Brown competed on the biggest stage of his sport- the world championships.
"Any time an athlete gets to compete at the highest level of their sport, which for powerlifting is the world championships, you get a lot of experience, not only competing against athletes from other countries, but the level of judging, the speed of the meet, etcetera adds to your overall experience in the sport," said Beale.
According to Beale, there is more than just strength that comes from powerlifting.
"Speed. Speed is a component of strength," said Beale. "It has been proven that if you increase certain basic compound lifts in an athlete, and you do nothing else, he will become faster because he has become stronger, more explosive. So I would say the initial biggest benefit that comes from powerlifting, besides strength, is an immediate increase in speed."
Brown will be competing in more competitions this year as the powerlifting season is just beginning.  
"Powerlifting season for Northlake starts in November. So he has regionals, state championships and if he chooses to continue on a national and international level, then he'll continue on with that," said Beale.
Beale also mentioned that Brown competed in three lifts: squat, bench and deadlift.
It was Beale's first time being a coach for Team USA and he enjoyed it.
"It's always a blessing to me," said Beale. "It's something that I enjoy greatly. It's obviously a passion of mine, but it's also very humbling for me to represent Northlake, but also represent the country. It was also the first time I was able to be a part of Team USA, and actually coach during the week of the meet, so I was very appreciative that I could be a part of the coaching staff."
Brown had a blast in Orlando.
"It was really good," said Brown. "I got to meet various coaches, a lot of people from various cultures. It was a great time, competing with people from other countries, just a blessing."
According to Brown, Beale plays a key role in his development.
"Major, major role. He's a great coach, he knows what he's talking about. He not only helps you get ready for the meet, strength-wise, but also mentally," said Brown. "He also shares the story of how he used to be when he used to to lift. Just the focusing and craziness he had before he lifted, and the people that impacted his life, and he impacts my life the same way. I thank God for putting him in my life."
About the Contributors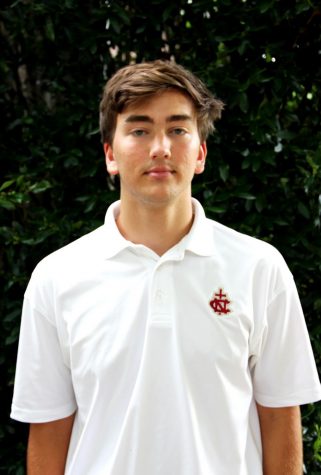 Colton Leggett, Reporter
Colton Leggett is a junior at Northlake Christian School and is a member of the football team. This is his second year writing for The Growl. His main...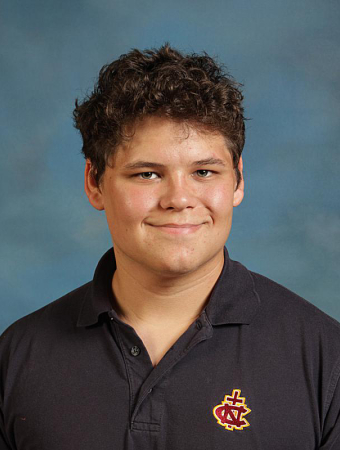 Thomas Morton, Staff Reporter
Thomas Morton is the webmaster and a student author of The Growl. He is a member of the football team and powerlifting team, as well as an officer for...