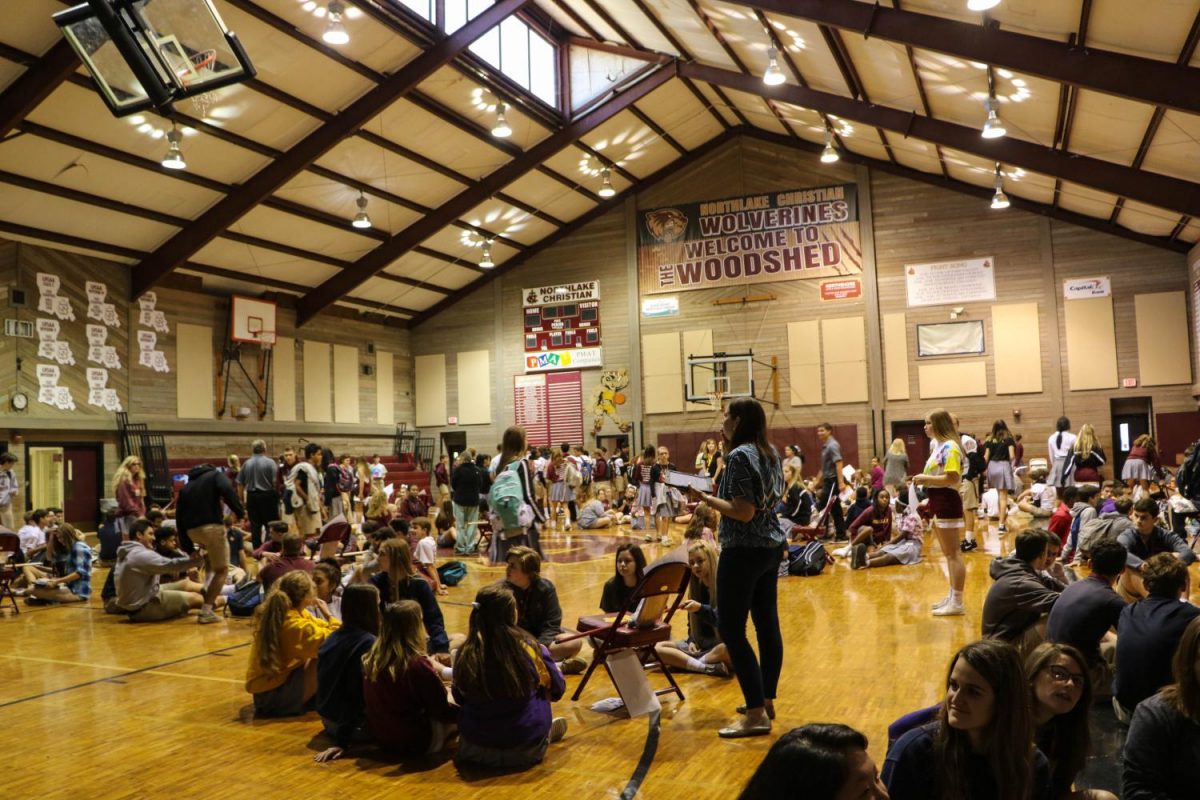 Laken Viola
The origin of The Wood Shed is a mystery to many students around campus, but Northlake Christian School Administration reveal the reason behind the name. The Wood Shed is used for sports, pep rallies, classes and various events.
"The Wood Shed was determined by the whole idea that we called it the Wood Gym," said Upper School Principal Jenni Vega. "There is just this connotation that when people come on to our campus and into our gym that we are gonna kinda whoop up on them a little bit in the athletic teams."
The Wood Shed was officially named in January of 2017.  Various sports have been held in the Wood Shed for many years including basketball and volleyball.
"Coach McCune named it that; it was called the Wood Gym back in my day," said Varsity Soccer Coach Nick Chetta, who has been on staff for 13 years.
Headmaster Monty Fontenot highlights on the truth behind the Wood Shed that is connected to an old tale from the 1800s.
"Seriously, y'all don't know?" said Fontenot. "It's an old saying, like I guess in old times probably around the 1800s or farming days when a kid was bad, you'd take him out to the Wood Shed and you'd whip em. You would tell a kid if they were bad, 'I'm gonna take you out to the wood shed,' so I guess the idea is to like put the whipping on the other team."
With the Fall semester underway, many can watch Northlake "whip" opponents. Watch Northlake Christian's Volleyball Team at one of their games in the Wood Shed. Students can get in without charge if they have their Northlake student ID.