Signing Day at Northlake
On November 16th at 1:30 p.m., students gathered around in the wood gym to see their classmates sign college commitments for their sports. The three people that signed were Collin Edwards, Sydney Cardwell, and Brooke Narretto. These athletes have put a lot of time and dedication into their sport and it has paid off.
Collin Edwards signs to Millsapps College to play soccer.                                           
Sydney Cardwell signs to Delaware State to play soccer.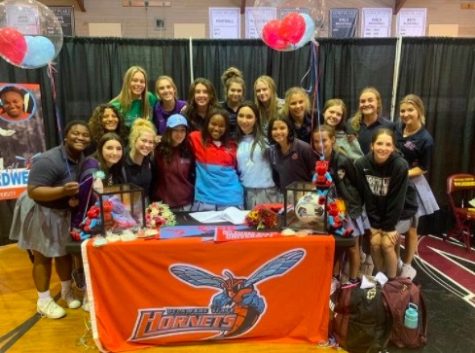 Brooke Narretto signs to Coastal Alabama to play softball.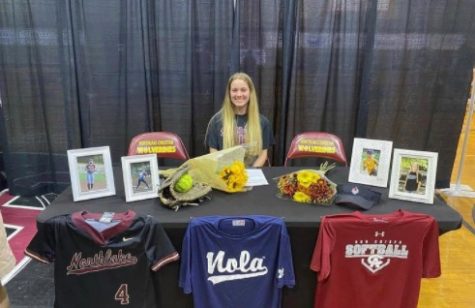 I asked all three athletes: " What are you most looking forward to in being a college athlete?"
Collin Edwards: "Representing the school that wanted me and the school I fell in love with on and off the field."
Sydney Cardwell: "I am most looking forward to being a part of a program that embodies the type of soccer I want to play. I am extremely grateful, thankful, and blessed to have this opportunity to glorify the Lord with my soccer ability. I hope I make him smile while he watches me play!!"
Brooke Narretto: "What I'm looking forward to the most in being a college athlete is, I'm going to be pushed to limits that I've never been pushed to before and I will learn life lessons as I overcome adversity."
We will keep you up-to-date as we look forward to more signings from our incredible NCS athletes as the college decisions come in.