Senior Spotlight: Carlos Avila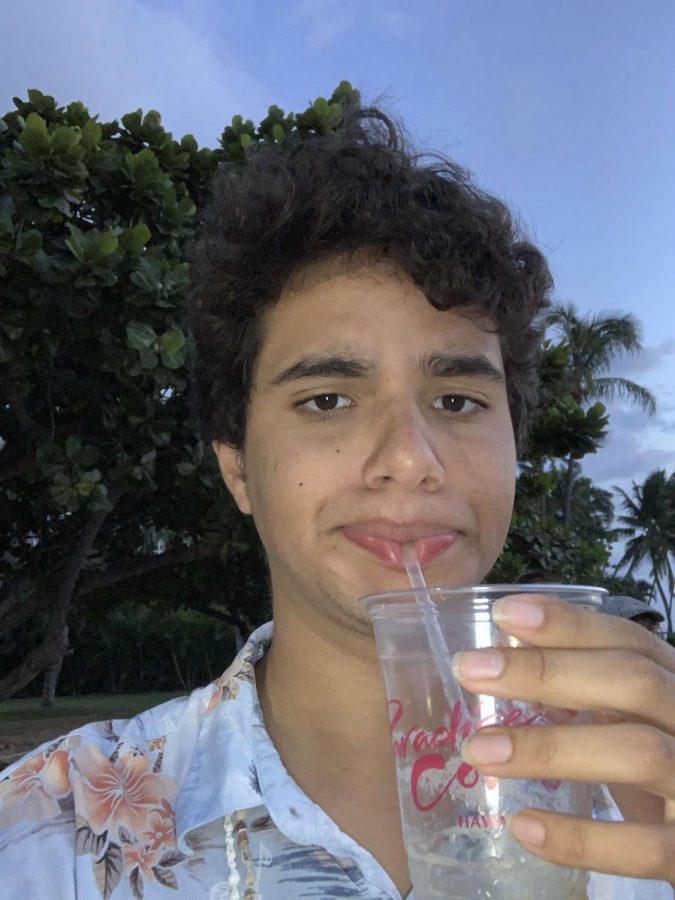 Hanner, Mysterious Reporter
February 6, 2020
Round two! Senior spotlight is back, and this time we've got the one and only Carlos Avila.
I understand that you really enjoy film. If you were to make a movie trailer about your life, what would be in it?
Well, when I was five, I got into fights a lot and was in trouble a lot, so something like that. Queue low-income family in Venezuela; dad gets a job promotion, "We're going to Africa!" he loudly announces. Then the first ten seconds of Africa by Toto plays. Now there's a montage of my life plays- scene of dad dramatically opening door and screaming "Family gather up!" in Spanish. The genre is horror, by the way.
I would watch it. What got you into film, anyways?
During the age of 14-15, I started watching Quentin Tarantino movies for fun and I found myself relating to a lot of characters he created. 
What would you say your favorite movies of all time are?
Brazil, Pulp Fiction, Moonrise Kingdom, The Shining, Spider Man 2, Eternal Sunshine of the Spotless Mind, Punch Drunk Love, There Will Be Blood, Social Network,  and Who's Afraid of Virginia Wolf.
Where do you plan to go to college and what are you majoring in?
I'll be majoring in Film and Computer Science at De Paul University. I'm really passionate about film.