Students place at Foreign Language Festival
The annual Foreign Language Festival took place Friday, Apr. 5 at Southeastern Louisiana University. Over a hundred students gathered to compete in different divisions for awards. Northlake's Spanish Department, led by teachers Angela Saucier and Claudia Downing, brought eight students to compete in individual divisions, and a group to compete in a Spanish play. The group placed first in the Spanish play performed together, and seven out of eight students placed in either 1st, 2nd or 3rd in different divisions.
"The best part is seeing how proud the students are of themselves, especially when they do so well competing against big schools and lots of other students from all over the state," said Saucier. "Also, it's just fun spending the day with students away from school, and going to lunch at La Carreta with them."
First place winners include the following: Senior Riley Ireland in Spanish 3 Poetry, senior Kathryn Broussard in Spanish 3 Extemporaneous Speaking, sophomore Tamyra Otkins in Spanish 2 Prose, eighth grader Dylan Perez in Spanish 2 Native Speaker Prose.
Sophomore Seth Rodivich placed second in Spanish 2 Poetry and freshman Mia Adams placed third in Spanish 1 Poetry.
A group also performed a Spanish play, which involved creating a set and more, and took home first place. The cast included Riley Ireland, Kathryn Broussard, Mia Chiota, Jessie Rhodes, Abbi Vega, Josh Lazaroe, Carlos Avila, Macey Frosch, Sarah Graham, Katherine Bilac, Olivia Russell, and Dallas West.
The Foreign Language Festival provided an opportunity to explore the Spanish culture and language more deeply, also allowing students to take what they learn in the classroom and put it into practice in an active way.
"Getting to see the other people that were at the same level as us in the language and their dedication and desire to be a part of the culture [was the best part]," said Frosch. "The play entries were amazing and their hard work really showed. I was so proud of everyone that competed from Northlake. We're a small school, but almost everyone got first and if they didn't get first they DID place. Overall we did awesome and I'm excited to see what happens next year."  
About the Writer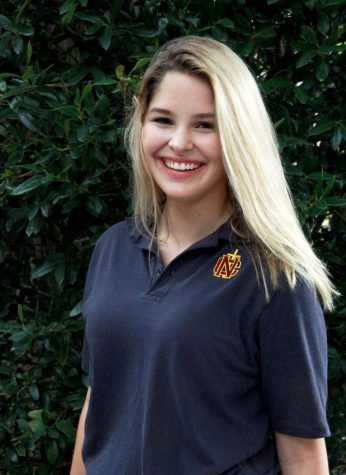 Maddie Burgess, Reporter
Maddie Burgess is a junior at Northlake Christian School. She is a member of the cheer team and this is her first year as a reporter on The Growl.