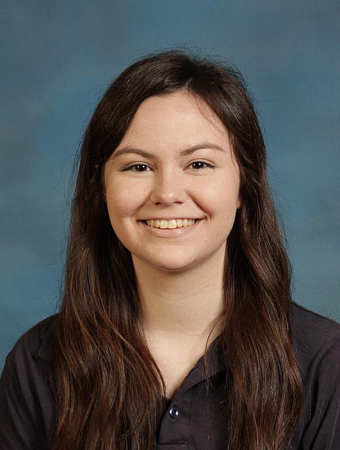 Gabby Messina is a senior at Northlake Christian School. She has attended Northlake since ninth grade, and has
been blessed to be able to pursue her passions within the school.
Northlake has allowed her to apply her talents in numerous settings. She is the Senior Representative and Editor for
the school's Key Club, as well as a writer and photographer for the online newspaper. When she graduates, she
plans to pursue a career as a developmental book editor at a publishing house.
Gabby Messina, Staff Writer and Times Picayune Correspondent
May 04, 2018

Northlake student and alumnus make way to World Powerlifting Championship

(Story)

Mar 28, 2018

Seniors come together to create "The Happiest Show on Earth"

(Story)

Mar 09, 2018

Northlake Christian chapels experience makeover

(Story/Media)

Feb 09, 2018

Valentines tradition provides love and embarrassment

(Story/Media)

Feb 09, 2018

Art teacher Maria Gatto led to Northlake on God's timing

(Media)

Jan 25, 2018

Following her calling: from law to education

(Story)

Jan 11, 2018

Northlake Christian School Completes It's Annual 'Season Of Giving'

(Story)

Jan 11, 2018

Northlake Christian Students Excel In Three Rivers Art Festival

(Story)

Oct 30, 2017

Northlake Christian gathers for event-filled Homecoming week

(Story/Media)

Oct 19, 2017

Lewellyn shares interests, passions, more

(Media)

Oct 18, 2017

Students dress up for Twin Tuesday

(Media)

Sep 21, 2017

Junior-Senior retreat shows vision of new administration

(Media)

Sep 21, 2017

Band director expresses need for musical influence in students' lives

(Story/Media)

Sep 21, 2017

Northlake offers welcoming atmosphere for newcomers

(Story)

Sep 21, 2017

Northlake Christian Celebrates 40 Years

(Story)