Valentines tradition provides love and embarrassment
Hang on for a minute...we're trying to find some more stories you might like.
Valentine's Day is rather notorious for the sappy love letters, bouquets of red roses, and the big, heart-shaped boxes of chocolate meant to impress that special someone. Here at Northlake, however, things are done a bit differently.
Every year, a group of junior boys goes class to class to serenade unsuspecting teachers and students with passionate love songs. This year's most popular song choice? "My Girl" by The Temptations.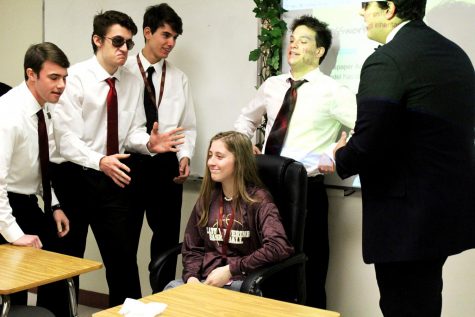 "Being sung to was pretty awkward, but it was also really funny," voiced Northlake junior Lauren Allison.
The boys were all dressed in their finest attire, complete with obnoxious sunglasses and for the gifted few, guitars. The Singing Telegrams, as the students call them, were rather successful this year, leaving its victims stunned and red-faced.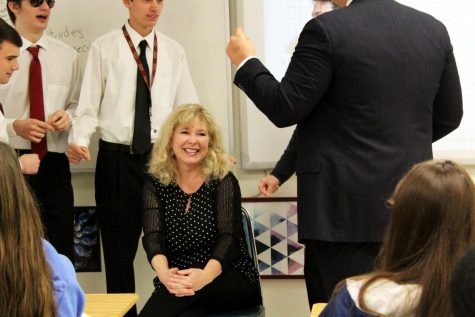 Another comical, but less popular tradition, is the reading of a love letter or poem over the school intercom by Northlake's renown Administrative Assistant Myra Catledge. This year, however, new teacher Betty Porter filled in her place to read a poem to current junior Kathryn Broussard.
The most enjoyable of these lovely traditions was the distribution of chocolate bars and cookies donated by a family of the school. Students do have to pay in order to receive these Valentine's Day Grams. All proceeds go towards funding the senior prom in April of 2018.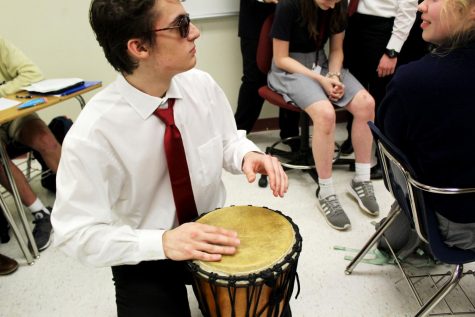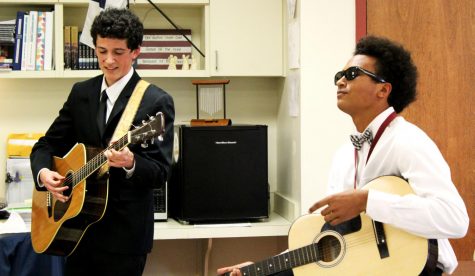 About the Contributor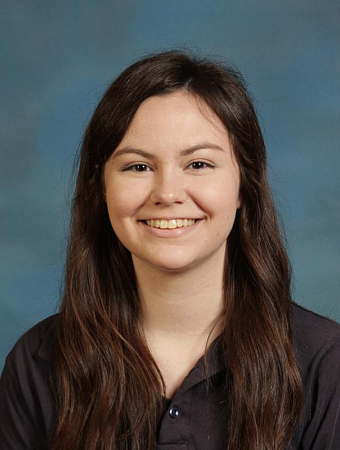 Gabby Messina, Staff Writer and Times Picayune Correspondent
Gabby Messina is a senior at Northlake Christian School. She has attended Northlake since ninth grade, and has
been blessed to be able to pursue her passions...