From NCS to the SEC: Sampson's transition to college ball
Hang on for a minute...we're trying to find some more stories you might like.
Caleb Sampson, one of Northlake Christian School's finest football players and a 2017 NCS graduate, is now preparing for for his second year of college football at Mizzou (University of Missouri), part of the Southeastern Conference (SEC). Although this is the beginning of of his collegiate career, Sampson has not forgotten where he started.
Sampson spent four years playing various positions for Northlake's varsity football team. He knew football was his passion from a very young age
"I was eight years old when I ran a 90 yard touchdown; that's when I knew I loved football," Sampson said.
Playing football for a Division I university can be very challenging and time consuming. Sampson's schedule reflects the huge commitment.
"I condition at 6 a.m, lift at 8 a.m, and have class at 11 a.m," Sampson said.
Aside from his busy schedule and the below freezing temperatures and snow that is found in Missouri, Sampson said his transition was not difficult.
Sampson believes there is one main difference from high school football to college football: "The speed of the game and mental toughness that comes with it." 
Despite the challenges, Sampson recognized his family as his greatest encouragers.
Even when there is a full stadium of fans cheering on the Mizzou team, Sampson's parents remain his biggest fans.
"My biggest supporters are my parents," said Sampson.
Even those who only attended a few Northlake football games during the 2016-2017 season can acknowledge the truth in this statement. Sampson's parents were always the loudest and proudest in the stands.
Sampson has kept his iconic number, 72, in college. He also sported this number on the Wolverine field. 
This is only the beginning for our hometown football star, Caleb Sampson. Even though he no longer wears the maroon and gold jersey, Caleb will forever be a Wolverine.
About the Writer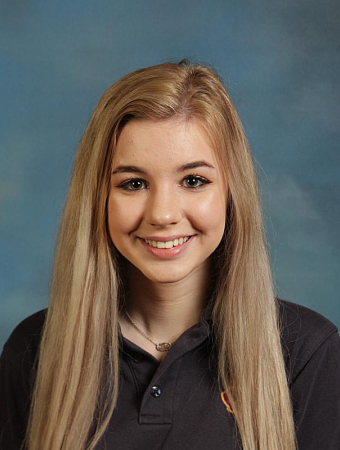 Lauren Giarratano, Staff Reporter
Lauren Giarratano is a senior at Northlake Christian School, she has been a student here for 5 years. She has plans on going to LSU after graduation.