Athletic Director Tony Agresta discusses Fall Wolverine athletics
Hang on for a minute...we're trying to find some more stories you might like.
Coach Tony Agresta, Athletic Director of Northlake Christian, took some time to discuss the Wolverine fall athletic teams that have completed their seasons and the ones that are just beginning.
"Ultimately, I want to make sure that every sports program has every opportunity to succeed and everything they need to succeed within my power," said Agresta.
While discussing football, Agresta mentioned the team's youth and how many younger players had to step up early in their careers. The football team will be relying heavily on the soon-to-be sophomores and juniors next year.
"I saw them make great strides during the year, so I'm expecting them to be major contributors towards our success," said Agresta.
Agresta also observed the cross country and swim team's success this year.
"The girls did win district. That's one of the programs that I've seen get better and better every year. The continued growth of the cross country program is very encouraging," said Agresta.
"Swim team generally has some people that compete very well at state. The biggest thing we need to see improvements with is we need to see more boy participants."
The volleyball team had a very successful year according to Agresta.
"That's a young team that basically has everyone coming back next year, so I expect the volleyball team to do just as good, if not better the next couple of years," he said.
Girls basketball won the state championship last year, and they are off to an undefeated start this year.
He elaborated on that success.
"When you win a state championship, the expectations of what you do year in and year out are generally higher," Agresta said.
He expects them to continue to do well.
The boys basketball team just started as well. They are another team that Agresta mentioned having a lot of young players.
"Another team with a lot of young talent on it. I think you're going to see a very athletic, fast, and exciting team that's probably going to win more basketball games then they have the last couple of years," stated Agresta.
Both girls and boys soccer seasons both just kicked off. These are two programs that Coach generally do very well, according to Agresta.
"They're similar to where the volleyball team was a year ago, very young, very talented, but they're very competitive, and we expect them to get better and better as the weeks go by," said Agresta about the girls team.
Likewise, the boys are made up of strong talent, according to Agresta.
"Coach Chetta has some of the best players in the parish. Every year their expectations are to simply compete for a state championship," said Agresta.
Lastly, the powerlifting team is beginning their season as well. Agresta talked about that team's recent success under the direction of Coach Beale.
"Every year we are getting more and more participation and a lot of growth, so as athletic director when I see those minor sports programs continue to get more participants and continue to thrive year in and year out, that's a blessing," said Agresta.
As many sports are underwraps, many more are beginning for Wolverines to come out and enjoy. To see the many upcoming Spring sports, view the Athletic Schedule on the Northlake Christian School website.
About the Writer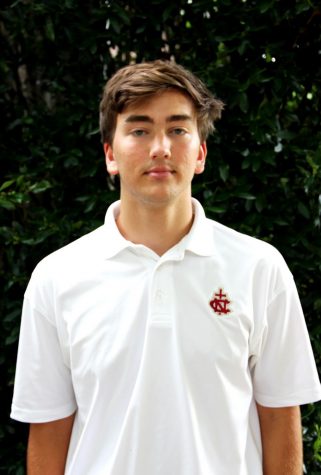 Colton Leggett, Reporter
Colton Leggett is a junior at Northlake Christian School and is a member of the football team. This is his second year writing for The Growl. His main...