Northlake Christian gathers for event-filled Homecoming week
Gabby Messina, Staff Reporter and Times Picayune Correspondent
October 30, 2017
Filed under News
Hang on for a minute...we're trying to find some more stories you might like.
Northlake Christian School held its annual homecoming game and dance after a fun-filled week of dress-up days and school-spirited activities from Monday, Oct. 16 to Saturday, Oct. 21.
"In the time I have been at Northlake, this homecoming week was definitely one of the best," said senior Chloe Cuccia, who was crowned Homecoming Queen. "It was a little bittersweet since it was my last one, but I enjoyed all the activities and will treasure the memories I made with my friends."
Every day of the week, students were permitted to dress up in funny and outrageous costumes as opposed to their every-day uniforms to match the given day's theme.
On Morning Monday, students arrived dressed in their favorite pajamas. Twin Tuesday followed suit, as well as Way Back Wednesday, Nerd Thursday, and the traditional Maroon and Gold Friday.
Even though the option of evading the daily dress code was a positive aspect of the week for many of the students, the highlight for many were the class cheers which took place Friday, Oct. 20. Each grade level spent the past few weeks preparing a dance to perform in front of the entire Upper School and administration. Each grade competed to see whose dance would win the hearts of the judges. This year's winner was the Class of 2020.
"Homecoming week was pretty awesome. The senior class may not have won every event but I had fun with my fellow classmates," said senior Wesley Brown, who was voted Homecoming King.
Following the class cheers was the annual Spirit Games. The Northlake Christian Upper School congregated in the Slim Gym to watch their peers participate in comical competitions like Tug of War and Ships and Sailors.
Immediately following, the sophomores, juniors, and seniors rode in trailers in the Homecoming Parade. Here, they throw candy to the students of the school's Early Learning Center, Lower School, Middle School, and Upper School Class of 2021.
At the end of the day, the students met in the Wood Gym to kick off the Homecoming football game and Homecoming Dance in classic Wolverine style.
During halftime of the game, the homecoming court was led onto the field as seniors Wesley Brown and Chloe Cuccia were crowned  Homecoming King and Queen.
"I want to say thank you to everyone who voted me to homecoming king; it was a great experience," said Brown.
The week came to a conclusion on Saturday night as the students attending the annual homecoming dance, with this year's theme of Arabian Nights.
About the Contributor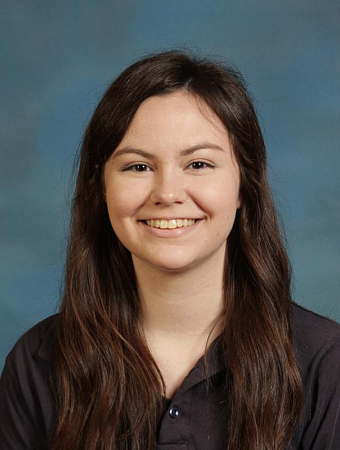 Gabby Messina, Staff Writer and Times Picayune Correspondent
Gabby Messina is a senior at Northlake Christian School. She has attended Northlake since ninth grade, and has
been blessed to be able to pursue her passions...