Competition: The Spirit of Homecoming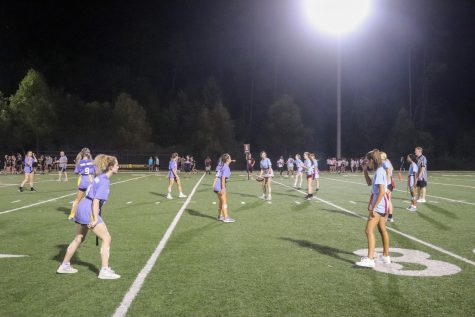 Dresses are being bought, festivities are being planned, and cheesy slogans are being plastered onto poster boards. The administration is working very hard to ensure that homecoming is magical; but at NCS, Homecoming is about one thing: COMPETITION. 
There have been some rivalries created amongst the grades and tensions have only grown in anticipation of the Powder Puff Games and the Homecoming Dance Off. Everybody seems to think that their grade is the best one, and many hope that the upcoming competitions will only enforce that. Who will win?
Senior Jacob Badeaux believes that his grade will win Powder Puff because they have "superb athletes" and "the best coaching of all of the grades." The senior coaches include Bailey Desselles, Josh Lazaroe, Josh DeJohn, and Jacob Badeaux. Badeaux also believes that the seniors will win the dance off, claiming that their success as a grade is due to the class being "well put together." He says that the class of 2020 is "connected on the same level", and that they "don't have many disputes."
His classmate, Maddie Cook, agrees with Badeaux, confirming that they do work well together and are "very close." She also has faith in the outcomes of the games due to her grade's winning streak, remarking that they have "won the past two years and we have the best coaches and the best defense." 
However, Sydney Cardwell disagrees, saying that the tenth grade will put up a good fight. Combined with her grade's knack for athletics, Cardwell says that they have the "heart" and willingness to "practice really hard" which she hopes will win them the competition. Although she does seem to be a little bit less optimistic about the dance off, stating that her grade is "striving for second place." Though unsure about her grade's ability to pull off the dance, she is sure about the connection her class has developed. Cardwell says that the students always come together as a grade, even after their disagreements. She hopes that what they do will "benefit God", no matter the outcome.
Meagen McKean shares similar opinions with Cardwell. She believes that the freshman class will win Powderpuff, attributing their potential success to their quarterback and work ethic. She also admits that the outcome of their homecoming performance looks grim, despite the cohesiveness that has developed "since they were young."
Come out to the Powderpuff games this Thursday night and the prep rally festivities on Friday morning to see if any of these predictions come true!