A celebration of love (and embarrassment) found on campus for Valentine's Day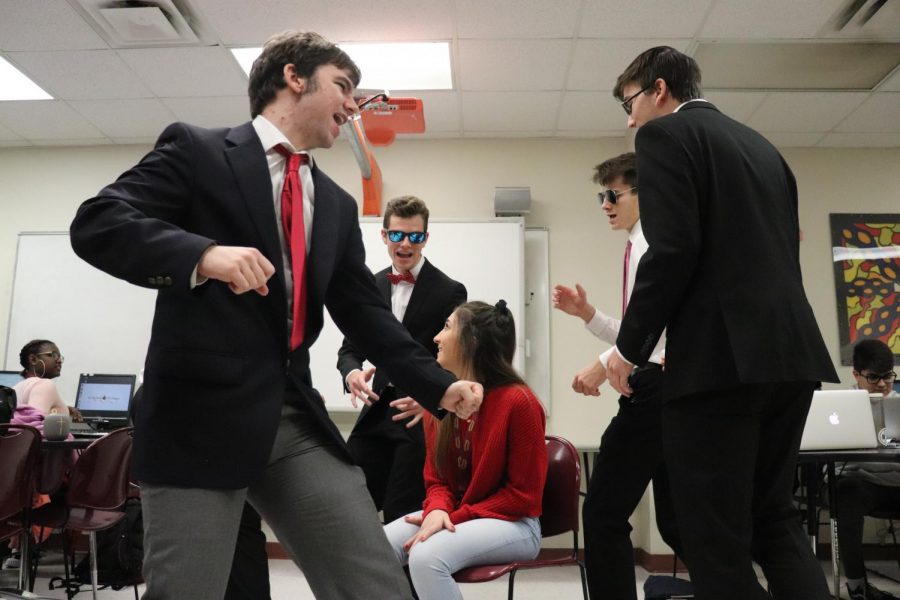 Madelynn Burgess, Staff Reporter
February 22, 2019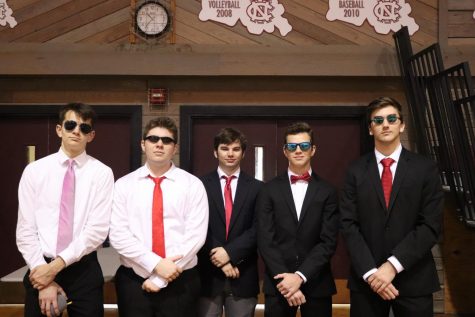 A day known for love, teddy-bears, and roses, Valentine's Day is both celebrated and ignored by many. At Northlake, however, Valentine's Day is not just a day, but a celebration of love through singing telegrams, cookie grams, car bombs, love letters, and, of course, a day to dress down. Each year, students can buy one of these grams for a friend or significant other. These fun expressions of love are also often used as a way to simply embarrass friends in front of class.
Singing grams have been extremely popular for the student body for many years. Each year, junior boys go from class to class and serenade the lucky student or faculty member. Since Headmaster Glenn Martin is new to Northlake, he received his first singing telegram from the junior boys.
"The singing was unique. Having my head rubbed was enthralling. It was all in all quite fun," Martin said.
He did not seem to be quite as embarrassed as others who received these grams. Junior, Jaylon Brumfield, received four singing telegrams from his friends on Valentine's Day.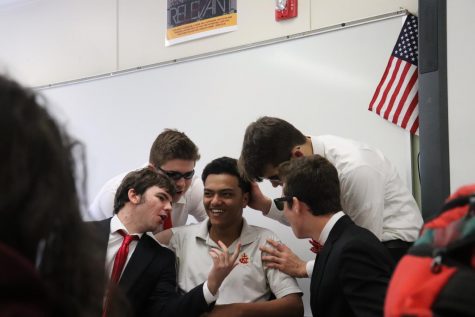 "[I was] very embarrassed. My hair was being touched every single time. They picked me up in the last one and I think someone said I was too heavy," said Brumfield.
Students have loved these fun events for many years at Northlake. Valentine's Day might not be everyone's favorite holiday of the year, but Northlake has made it fun for all through these traditions.
All money raised through the grams will go towards supporting prom.