10 seniors to graduate as 'lifers'
Hang on for a minute...we're trying to find some more stories you might like.
Northlake Christian School is a K-12 school, which means it is possible to be a Northlake student for one's preschool, elementary, middle and high school years. Out of the 59 students graduating this upcoming May, 10 of them have been Northlake students since they were in preschool. These students have been given the nickname "Lifers."
Some of these Lifers have been attending Northlake for 16 years. In this time, much has changed on the Northlake campus: new buildings, teachers, administration and students. As a Lifer, they get a first class seat to the many additions and modifications that occur each year.
According to senior Lifer Giovanna May, who will be attending Southeastern Louisiana University in the fall, one of the most drastic changes that have occured over the years was the enrollment size.
"When I started preschool the enrollment size was drastically less, it has been an amazing experience watching God work and multiply the Northlake family over the years," said May.
Enrollment is only one of many changes that have occurred, though. According to senior lifer Cassidy Cunningham, it is easier identify the differences than similarities as so many things have grown since her time as a child.
"The real question is what hasn't changed," said Cunningham.
Despite the changes, one thing that has remained consistent was the Northlake faculty who are all grounded in faith.
"Some of the teachers have shown me how to selfishlessly share the gospel with others," said Cunningham.
Teachers, administration, staff and students have all together formed a Northlake family. This family is recognized by some lifers as not only those who come to the same place every day, but a close-knit community.
"Northlake is more like a family to me. I will always have the relationships that I have formed here," said May.
The family has worked together to help form not only a spiritual foundation, but an academic one as well.
"Northlake offers multiple AP and Dual Enrollment classes, I'm incredibly thankful for this," said senior lifer Matt Howell. "I'll be graduating with 9 credit hours which will really help me in my freshman year."
Howell will be attending Ole Miss in the fall with a few classes complete.
Other lifers graduating in the class of 2018 include Tayler Cook, Dale Dufrene, Clayton Gill, Kyle Lazaroe, Morgan Marullo, Thomas Morton and James Traugott.
Attending Northlake has provided students with a lifetime of memories which will propel them into young adulthood. The memories made at Northlake will never be forgotten. As they say: Once a Wolverine always a Wolverine.
About the Writer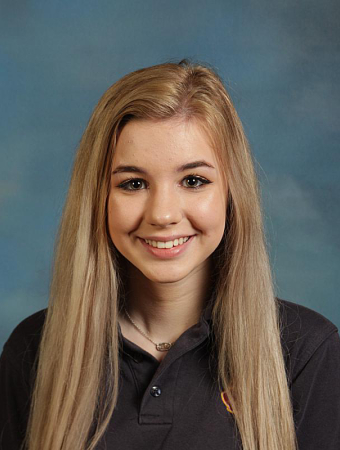 Lauren Giarratano, Staff Reporter
Lauren Giarratano is a senior at Northlake Christian School, she has been a student here for 5 years. She has plans on going to LSU after graduation.