Wolverines fall short in the final but are hopeful for future
Hang on for a minute...we're trying to find some more stories you might like.
The Northlake Christian School Men's Varsity Soccer team lost to their biggest opponent, Episcopal School of Acadiana (ESA), during the Louisiana High School Athletic Association Division IV state soccer tournament on Saturday, Feb. 24. The Wolverines conceded five goals and were not able score, but the stands were crowded with fans cheering on their team despite it being out of town.
"I had a fun time [at the game] even though it was sad to see them lose, but they are still a solid team and next year should be a good year for them. It was disappointing that they couldn't gain possession or connect passes and it seemed like some players were not having their best game but they still fought hard," sophomore Malia Cazalot said, who is also a member of the girl's soccer team.
ESA played very well and their work rate and talent outmatched Northlake's during that particular game. Northlake went the season with a 18-1-3 record, losing to ESA once before the state final.
"It was a hard loss because we had worked so hard, during the season, to get to play in the championship, and that game did not reflect the talent we had on the team. It wasn't necessarily something we did, it was just that ESA was the best team this year, and they deserve the state title," Junior center back Luke Smithson said, after reflecting on the game.
Looking at the game through Smithson's eyes, he recalled how he felt on the field and what was going through his mind.
"During the game I was just worried about how I was playing. I wasn't worried about anything else, I was just making sure I was working as hard as I could. I honestly ignored the score. I didn't even know what the score was until after we got to dinner that night. Giving up that many goals was a shock and it wasn't because of our keeper or even our back line. Both did their jobs and played a great game. The fact that this game was so important, and the fact that our opponent was good, got inside our heads and we choked," Smithson said.
According to Smithson, ESA had extremely talented players all over the field, and they were a special team because of their talent.
Even through the pain of losing, there were several high point to the boys season. One of those moments from the final game was when senior Christian Palma, who had recently torn his ACL, was able to walk onto the field to take the kickoff.
"Seeing Palma being able to start in the final was very excited. He had done so much for our team, throughout the year and deserved that honor. However, seeing him walk off, less than one minute after the kick off, I think was extremely hard for him. Not being able to play the semi[final] and final was very emotional," sophomore forward Caleb Lewis commented.
"Watching the game and not being able to play was disappointing because of the way the game went," senior Christian Palma said, when asked how he felt about not playing.
Despite the efforts of the team, the final loss resulted in a shared feeling of disappointment.
"The most difficult part about the game for me was just knowing that I had given it my all for my team and a little part of me felt like I had let them down," Smithson said.
Even with such a devastating loss for the soccer program, Smithson tried to keep a positive attitude.
"After the game I was devastated because we had worked so hard to get to that game, but after the initial shock, I looked at the rest of the team and was reminded that next year we have a opportunity to get to the championship again," Smithson said excitedly.
The potential for the varsity team next year is very good as the team will have strong returning players.
"I am expecting great things from next year's team. Yes, we are losing three starting seniors, all of which were vital to this season, but we have some players coming up that I believe will be able to step up and play important roles," Smithson said.
About the Writer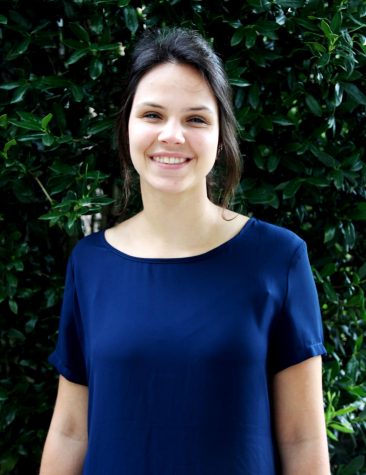 Kara Lewis, Editor
Kara Lewis is a senior at Northlake Christian School and is in her second year.  She is involved in the soccer program, Key Club and is the St. Tammany...